Omnichannel commerce for a seamless customer journey
Omnichannel commerce is more than a trending topic, it is the answer to the fundamental change in buying behavior over the past few years. Retailers are faced with the challenge of linking all sales channels and customer touchpoints, continuously analyzing, operating and controlling them. The goal: a channel-independent, seamless information and shopping experience.

Solving this complex task while not losing sight of what is important — the customer — requires a well thought-out omnichannel strategy and the right technology.
Getting the IT infrastructure fit for omnichannel commerce and thereby enabling retailers ROQQIO has set itself the goal of offering customers a seamless shopping experience.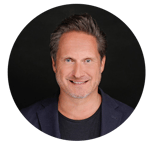 What does omnichannel commerce mean?
Omnichannel retail focuses on the customer and is a reaction to today's wide range of shopping options and modern, networked consumers. The goal is an extremely comfortable, seamless customer journey.
This is achieved by integrating all channels and touchpoints through which consumers can interact with a retailer. The customer therefore moves freely across channels such as stationary shops, online shops, apps, marketplaces and social media. During the information and purchase process, he can switch as he pleases, without barriers between stationary and online business, end devices or communication channels. All processes therefore run seamlessly — without any loss of data or information.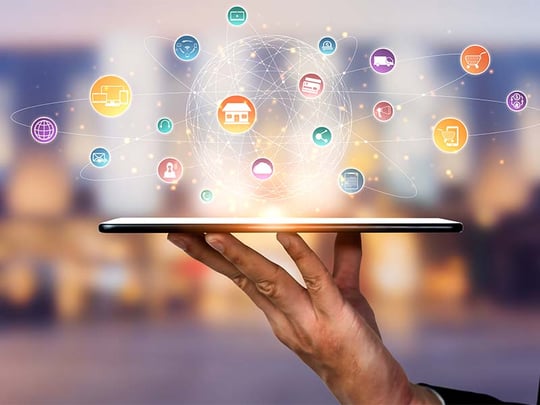 Omnichannel Commerce: Opportunity and Challenge for Retailers
Article
Multi-, cross- and omnichannel: What's the difference?
Multi-, cross- and omnichannel are related and are therefore often incorrectly used synonymously. However, the differences are sometimes significant, as the SMXO model of the EHI Retail Institute illustrates very well:
S = Single channel: There is only one sales channel, either stationary business or online shop.
M = Multichannel: There are various sales channels such as the online shop, stationary shops and the catalogue, each of which operates independently of one another.
X = Crosschannel: As with multichannel, there are different channels. With cross-channel, however, communication is coordinated, making the customer experience more consistent.
O = Omnichannel: All touchpoints merge into one another. All channels are networked and a seamless experience is created for the customer.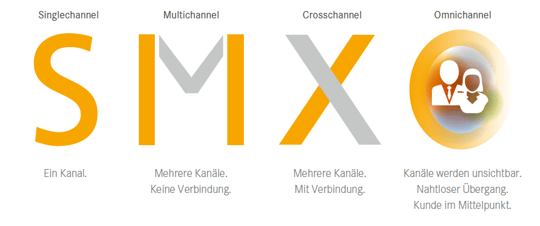 Customer journey in omnichannel retail
To better understand Connected Commerce, let's take a look at how customers use the shopping channels today: They follow recommendations from friends or an appealing post on Instagram and visit the online shop for more information and to order the goods. However, they use Click & Reserve to pick up the order from the store and perhaps add an item that they discover and pay for on the spot. During this process, customers are using more and more digital devices – for example smartphones, laptops or smart speakers.
So there is no ONE way of the customer journey. In order to create a seamless user experience across the multitude of channels and devices, retailers and brands must take this changed buying behavior into account. This is the only way they will be able to pick up the omnichannel customer. And this is valuable: As the "Criteo Global Commerce Review 2018" shows, omnichannel customers generate 27 percent of all sales, although they only represent 7 percent of all customers.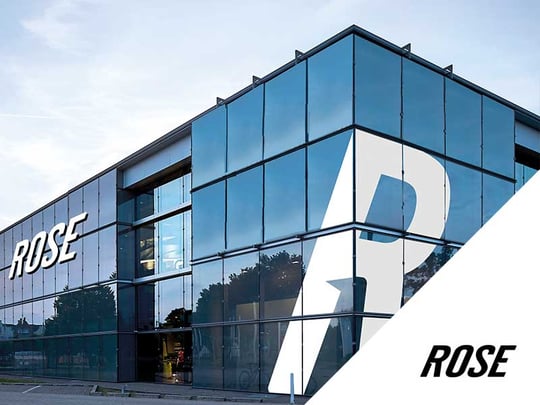 ROSE Bikes: Omnichannel with ROQQIO
Best Practice
Popular omnichannel measures

Free delivery & free returns

Same price online and offline

Instore Return

Pick-up outside opening hours

Click & Collect

Click & Reserve

Instore Order

Stock display for availability in the branch
As you can see, there are many possibilities. When choosing the right services, dealers should always take customer wishes and needs as a basis.
Sales channels in digital commerce
Omnichannel commerce does not mean that every retailer has to use all channels. But if he wants to offer a smooth customer journey, he should connect everyone he uses.

Special attention is paid to online trading, because the possibilities here are diverse. In addition to classic web shops, two players in particular have developed significantly in the recent past: marketplaces and social media. Both areas should benefit from the development of the 5G network in the future, because improved data transmission will certainly give m-commerce a boost. A study by Adobe shows that 5G sales in the USA are expected to increase by 11.8 billion US dollars in 2021.
Marketplaces offer new sales opportunities
Marketplaces are indispensable for many retailers today. A big advantage of Amazon, eBay and Otto is that the infrastructure is already there, often in the form of additional apps that customers like to use. In addition, retailers gain direct access to an enormous customer base via marketplaces.
Social commerce for the digital shopping spree
For some time now, social media channels such as Instagram, facebook and Pinterest have also offered companies the integration of special shopping functions. Since a large part of the population uses social media every day and Generation Z even grew up with it, so-called social commerce fits naturally into the modern customer journey. Consumers get inspiration and recommendations from social networks. And dealers can use it to shorten the way to the purchase.

In particular, products from the areas of fashion, accessories and furniture can be attractively presented in the social networks. Influencer marketing also offers further potential here.
Digitized branches
Branches are by no means out. Studies show that Generation Z in particular likes to shop locally. Customers appreciate the fact that they can try on goods in the store, try them out and take them home immediately.

However, it is important nowadays that stationary business is understood as one sales channel among many and that retailers offer their customers real added value as part of a digitized shopping experience, for example by offering omnichannel services such as click & collect, in-store returns and stock displays.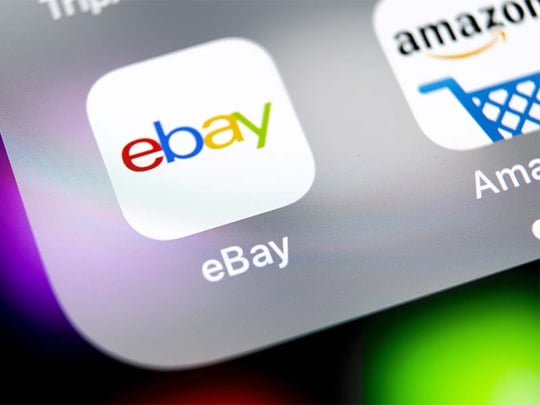 Marketplaces in Germany: Sales platforms at a glance
Article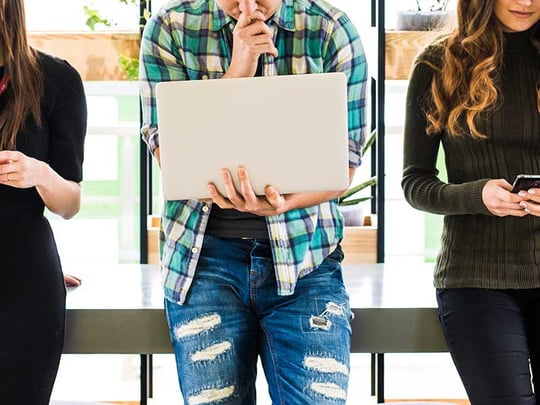 Social Commerce: Features, Benefits, and Challenges
Article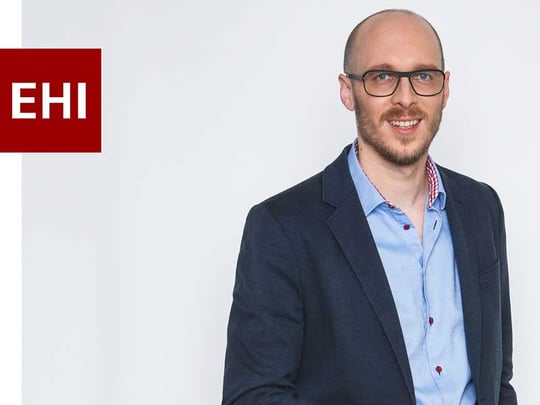 Connected commerce & customer centricity: Where is stationary retail?
Interview
Omnichannel commerce is growing
The EHI study "Omnichannel-Commerce 2019" shows that more and more retailers in Germany are on the way to omnichannel commerce. The study analyzes the 1000 online shops with the highest turnover in Germany. Although most of them can be classified as online pure players, for example Amazon, the retailers who are considered cross- or omnichannel are growing the most. They have grown from 274 in 2017 to 312 two years later. The number of multichannel retailers, on the other hand, is shrinking.
This shows that more and more retailers are taking the next evolutionary step in digital commerce. This applies above all to the fashion industry: It dominates with 71 of the 312 omnichannel retailers.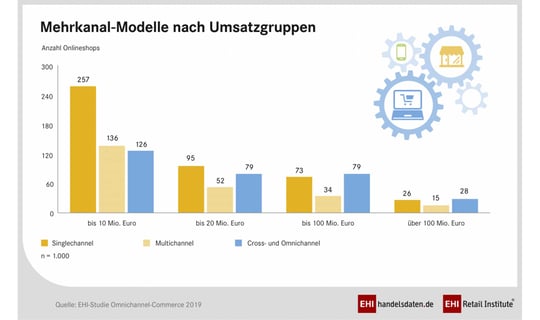 Unified Commerce: Harmonization of technical processes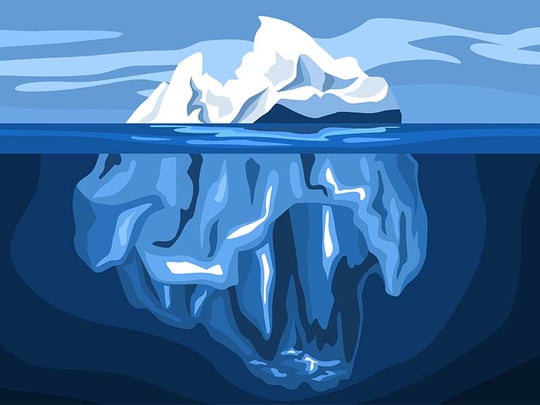 The omnichannel iceberg: large backend processes are hidden
Article
A major challenge in implementing an omnichannel strategy is the technology, because the IT infrastructure becomes more complex with each channel and the increasing range of services, including payment methods, shipping and return options. In order for connected commerce to work, all systems must communicate with each other in real time. So-called unified commerce platforms such as the ROQQIO Commerce Cloud are used for this: All data and processes are brought together and harmonized here. The management of all channels and customer interactions is unified and a seamless shopping experience is created for the consumer.
Omnichannel management:
breaking up corporate structures
In addition to the merging of sales channels and the harmonization of technical processes, omnichannel commerce is also accompanied by a number of changes in the company, which affect the structures and areas of responsibility of the employees, for example. Ultimately, it's about breaking down silos, not just online and offline, but also those of marketing, sales and customer service, for example, in order to create an overarching, holistic perspective in the company. This is one of the fundamentals for attracting new customers and increasing customer retention, increasing sales and boosting product cross- and upselling.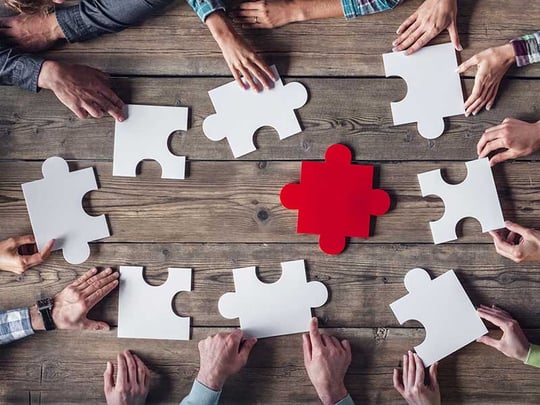 Omnichannel management: How a central platform improves the interaction of your employees
Article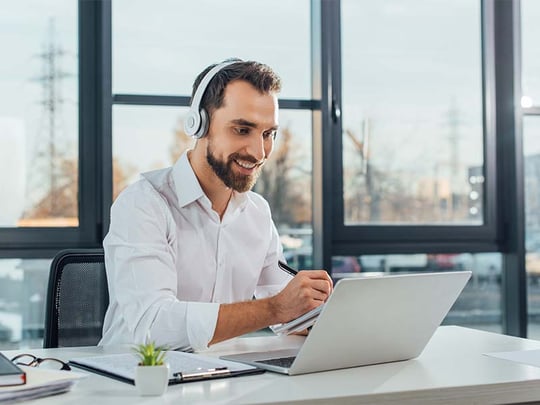 Omnichannel and multichannel explained - how to find the right strategy for your customer service
Article
The importance of logistics in connected commerce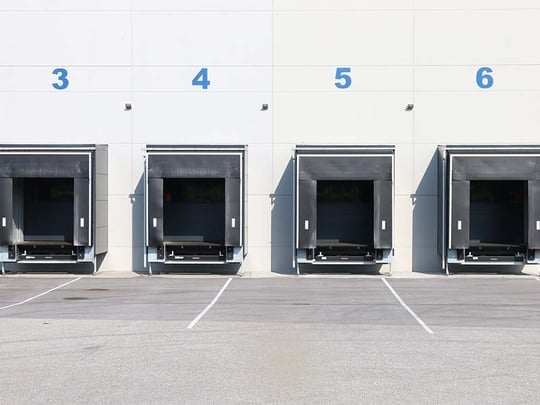 Logistics: challenges and potential in omnichannel commerce
Article
Logistics plays a central role in omnichannel retail because it is the linchpin of many processes. A major challenge is the high number of deliveries and returns that online trading entails. Logistics is also required when a retailer uses branch stocks to process online orders or to offer Click & Collect. With the right technical infrastructure, logistics can be aligned to such processes and these challenges can be met.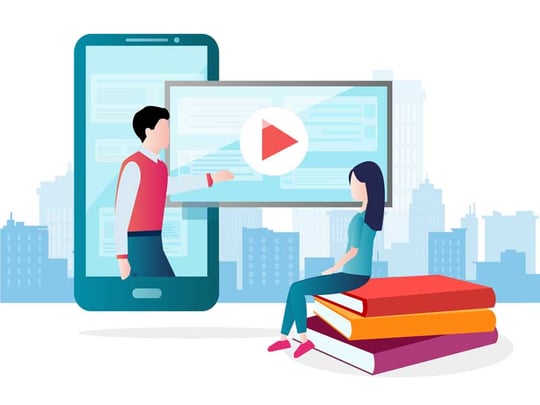 Online Presentation
Would you like to experience our solutions live? Request now a free online presentation.
Request now