Logistics in
omnichannel retail

Logistics is a mainstay of retail, because it determines customer satisfaction, can create competitive advantages and increase efficiency in the company. However, it is facing growing challenges: the increasing order volume, which last skyrocketed during the Corona lockdown, is bringing warehouses, shipping service providers and inner cities to the brink of collapse. And the high customer demands demand a lot from manufacturers and dealers, ensure increasingly complex processes for shipping, delivery and returns and require more flexible, agile and transparent structures.
Customer requirements: flexibility and simplicity
Consumer demands have increased enormously in recent years. Today they want to receive the goods they have ordered as quickly as possible, often even on the same day, via the desired route and, if necessary, return them conveniently. And ideally for free.

What sounds simple causes extremely complex processes not only for the shipping service providers, but also for retailers and manufacturers. Because: On the one hand, inventories must always be kept up to date across all sales channels and warehouses in order to avoid overselling, and the flow of goods must be co0ntrolled flexibly. On the other hand, customer requests for same-day delivery, the spontaneous redirection of parcels and click & collect - in short: flexible delivery options - must be implemented and delivery delays prevented or communicated as quickly as possible. All of this is part of the shipping experience and determines how customers rate a merchant's quality of service and how satisfied they are.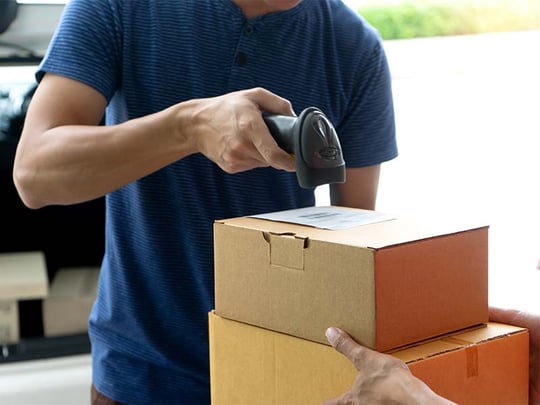 It's all a question of the label
article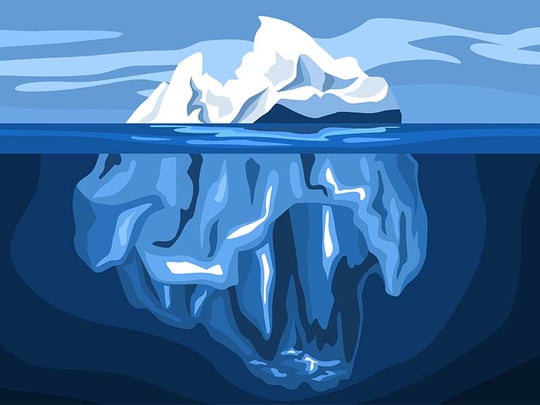 The omnichannel iceberg: Large backend processes are hidden
article
Short delivery times in Quick Commerce
Quick Commerce is defined by very fast delivery times. Amazon is showing the way again: With same-day delivery, the marketplace giant promises parcel delivery on the same day. In Quick Commerce, the customer enjoys a convenient online shopping experience, coupled with one of the great advantages of brick-and-mortar retail: immediate product availability.

In order to be able to reliably guarantee fast processing, retailers usually limit the product range and the delivery area. In addition, there are several areas that need to be optimized in the company for Quick Commerce:
Flexible delivery system: In order to be able to realize the extremely fast delivery times, you need a close-knit storage network and a reliable logistics partner who can deliver the large number of packages quickly. In cities, micro-hubs can be part of the solution. These are small storage areas that are filled up by larger delivery vehicles and which are then used by smaller vehicles, such as e-bikes, to deliver the packages to the end customer. The branches should also be used as warehouses. In order to find the best shipping warehouse for each order, you need a backend system that enables order routing.


Delivery costs: Storage and delivery want to be paid for. Since the shopping baskets in Quick Commerce are usually rather small, this means additional cost pressure for retailers. Some react with higher product prices and delivery costs.


Order processing: Even before delivery begins, the systems must enable incoming orders to be processed and picked extremely quickly. To do this, the online shop must communicate seamlessly with the downstream systems. A backend platform supports the seamless mapping of such processes.
Demands for green logistics and alternative delivery concepts

Concepts for the last mile not only have to prove effective, but also sustainable, because the logistics industry is one of the largest CO2 emitters. And consumers are increasingly demanding green supply chains.

Retailers and manufacturers can and should make their own contribution here. With a cleverly thought-out omnichannel network with a reliable backend system, the optimal shipping warehouse for each order can be identified via order routing - for example, the closest to the buyer's place of residence. In this way, delivery routes can be significantly shortened and CO2 saved. Ship-from-store is likely to come into play here, particularly in the cities. Pick-up stations, which can be used to process click-and-collect orders, or micro-hubs, which can be used for smaller delivery vehicles such as e-bikes or e-scooters, should also be considered.

Another core task should be to pack goods more efficiently and thereby optimize vehicle utilization. A study by DS Smith and Forbes Insights has shown that at least 122 million tons of CO2 – roughly equivalent to the annual CO2 emissions of Belgium – are emitted unnecessarily worldwide because packaging is too large and literally air is transported unnecessarily. According to the authors of the study, companies that reduce empty space in their boxes can not only improve the environmental footprint, but also improve the customer's brand experience, increase their satisfaction and strengthen their loyalty to the company.
tons of CO² are

emitted unnecessarily
every year

Source: DS Smith und Forbes Insights
Possibilities of storage optimization

Ship-from-Store

Pick-up-Stations

Micro-Hubs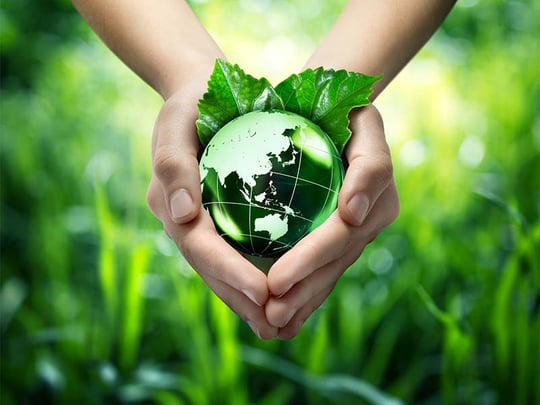 Logistics can be so sustainable
Article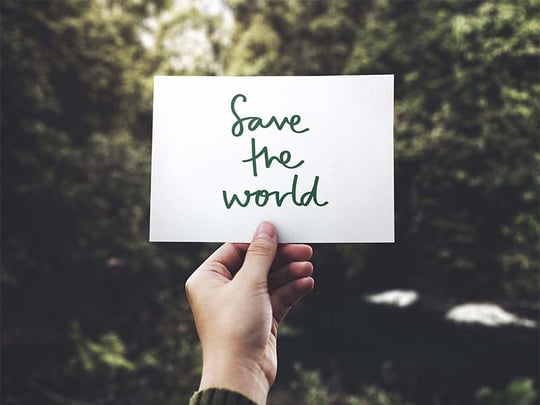 Sustainability in retail: A look at consumers
Article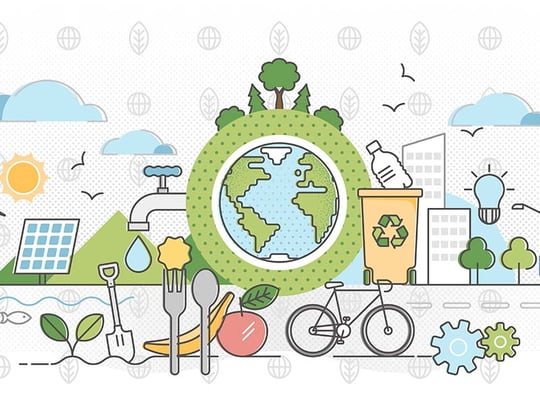 Green e-commerce: how to make online retail more sustainable?
Article
Avoid returns, optimize return processes
According to Statista, the estimated number of returned packages in Germany in 2020 was 315 million packages. In view of the steadily increasing order volume in online retail, the figures for 2021 and 2022 are likely to be even higher.

What is convenient for the customer and now a matter of course for him in online trading, means an enormous organizational effort and high costs for retailers and manufacturers. According to the EHI study "Shipping and returns management in e-commerce 2019", the processing costs average 10 euros per return. The returned items must be inspected, processed if necessary, cleaned and brought back for sale or disposed of. In view of the destruction of goods and the CO2 pollution, there are now voices in politics and science that call for a ban on the destruction of returns and a statutory return fee. Companies can start much earlier in the purchasing and shipping process to avoid returns.
Measures to avoid returns

Shipping faster

Expansion of shipping options

Safe and clean packaging

Expansion of omnichannel services and linking to IT and logistics

High product quality

Detailed product description and presentation
Irrespective of measures to avoid returns, retailers should make the returns process as simple and convenient as possible for their customers instead of trying to prevent returns through complex processes. It is important, for example, that customers are free to choose the return location. It must be possible to return a product ordered online in the branch (in-store return).

This relieves the shipping service provider and also offers the possibility for the customer to look around for an alternative in the shop and buy it.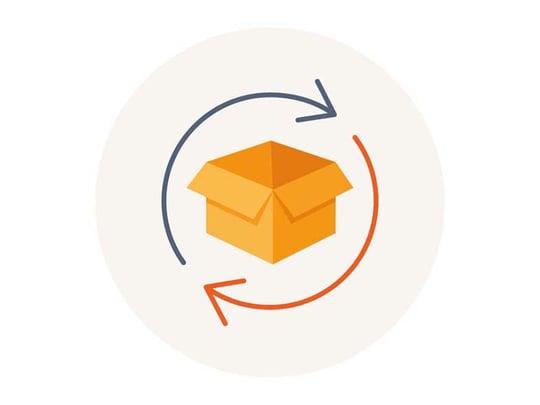 Avoiding returns in online retial
Article
Greater flexibility through storage and shipping options
In today's retail landscape, not only are the sales channels becoming more numerous - branches, web shops, marketplaces, social media and more - but also the storage options. The main warehouse, in which the entire product inventory is stored centrally and prepared for dispatch, is still one of the most common.

There are also other storage options that enable the necessary flexibility in omnichannel commerce.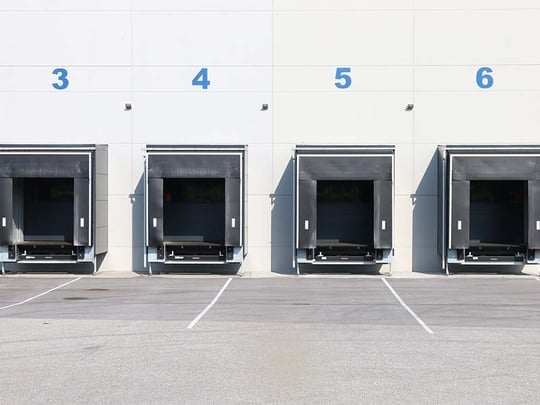 Logistics: challenges and potential in omnichannel commerce
Article
The branch: hub in omnichannel retail
Online trading is growing steadily and has become indispensable. Classic stationary retail formats, on the other hand, have had their day. Nevertheless: Customers still want local shops – the advantages of trying on products, touching them and taking them with you directly have to be rethought so that brick-and-mortar retail remains in the future.
Businesses in city centers must develop from purely local points of sale into a valuable part of the customer journey, i.e. complement popular online channels, because this is how they still provide consumers with added value today. And: Your own business model benefits from the often demonized online trade. Every brick-and-mortar retailer must accept that online trade will remain and understand it as a lever for new order structures, more flexibility and improved customer service.
Retail integration: Via services such as Click & Collect and Click & Reserve, branches are linked to online retail, serve as practical pick-up stations and increase frequency in the retail store.

Ship-from-Store: Stationary shops can also be expanded into true fulfillment centers, because orders can also be processed and shipped from here. This option offers enormous potential, especially for retailers with a well-developed store network, as it allows for shorter delivery routes and times. Shops as storage areas are therefore becoming central micro-hubs from which the deliverers use. Branches also offer great potential for the realization of same-day delivery.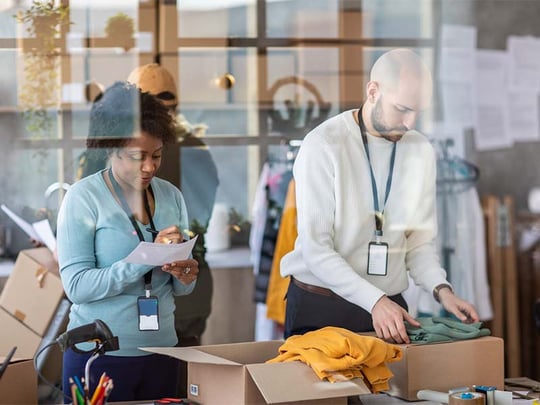 Ship-from-Store: The Big Opportunity for Retailers
Article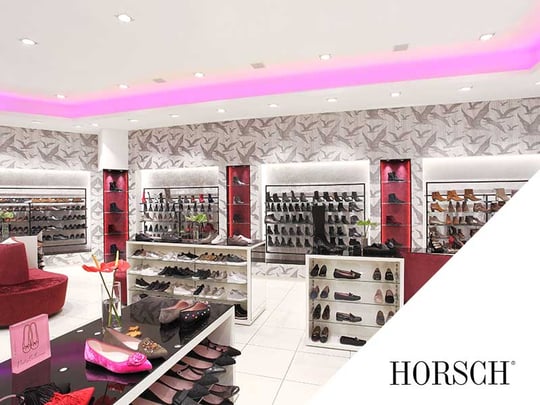 Schuhhaus Horsch: Ship faster from the branches
customer story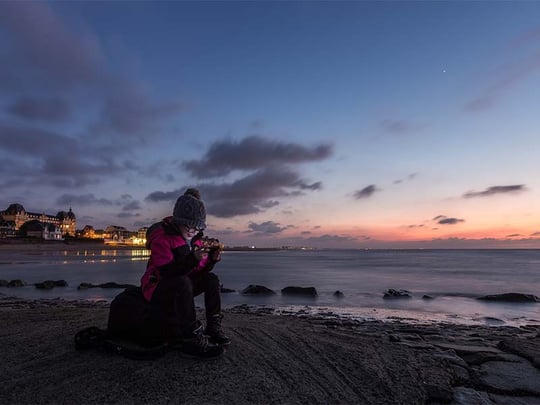 Connected commerce & customer centricity: Where is stationary retail?
Interview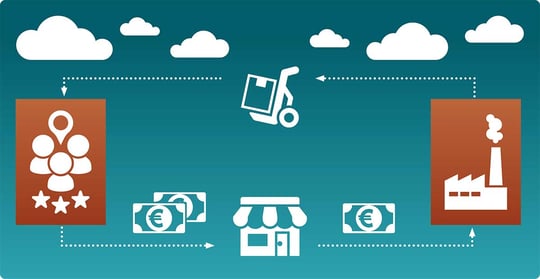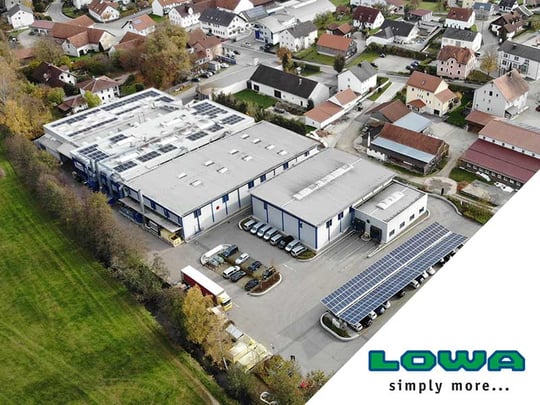 Outdoor shoe specialist LOWA: direct sales from international warehouses
Best Practice
Decentralized and external warehouses
A comprehensive warehouse network, which should also include the branches, offers the possibility of georouting. This means that an algorithm in the omnichannel backend system can be used to identify which warehouse is closest to the customer and use it for shipping. This shortens delivery routes and saves time and transport costs, which pleases both sender and recipient. In addition, transport routes can be made more sustainable.
Retailers also have two options for storing and shipping goods via partners. For example, they can use the manufacturer directly and have the package sent directly to the customer under their name. Another option is dropshipping, also known as drop shipping, which allows you to increase your product range with only a small investment and minimize the risk of the goods. Because: The retailer does not have to have all the items that he offers for sale in his online shop in stock and thus avoids tying up capital. Instead, he expands his offer via a partner, the dropshipper or third-party dealer who has a corresponding product portfolio. This means that only when a customer orders a product does the retailer purchase it from the drop shipper and have it delivered directly to the customer. In addition to cost savings, such direct shipping also leads to a higher shipping speed, which in turn pleases the customer.
Systemic process requirements for logistics in retail
The flexibility in storage and shipping options required in omnichannel commerce poses enormous challenges for the IT system landscape of retailers and manufacturers, because inventory IT systems are often not designed for online or omnichannel commerce.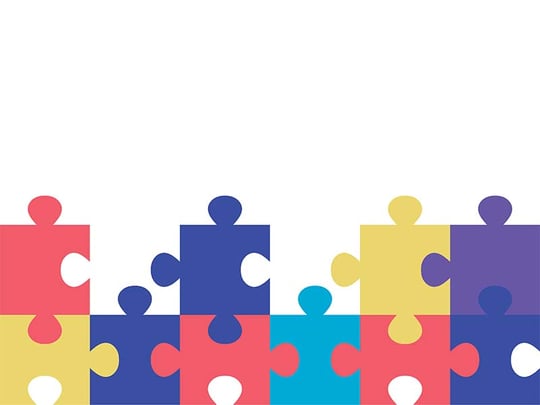 The perfect fit? How to recognize the right omnichannel solution
Article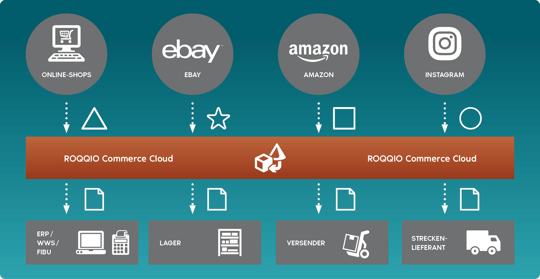 Harmonization of data
A headless system like the ROQQIO Commerce Cloud decouples the entire e-commerce world from the existing systems, thereby simplifying the technical infrastructure without having to replace it. A central, flexible platform is created on which all data and processes from order management to logistics control flow together and which makes it possible to flexibly integrate new warehouses and services such as Click & Collect. All orders from the sales channels are harmonized and forwarded to the existing systems.
A headless platform therefore allows the central management of all trading, shipping, warehousing and logistics processes.
Inventory management and routing
If there are several warehouse locations, coordination and communication between the individual warehouses and the overarching inventory management system become essential. Because: It must be clear at all times which goods are in which quantity and in which warehouse. This can be mapped using a system such as the ROQQIO Commerce Cloud, which interlocks all touchpoints and enables virtual warehousing. In this way, stocks can be controlled and managed centrally and automatically. This in turn offers the option of deciding flexibly which sales channel stocks are to be sold through. Bottlenecks in branches or web shops can be prevented in this way.
The ROQQIO Commerce Cloud can, for example, also use an algorithm to find the optimal shipping warehouse (order routing). This means that a warehouse can be specified individually for each customer order. Georouting is used, for example, to determine which warehouse is closest to the customer - this minimizes transport routes and costs. Orders can also be split if a warehouse does not have all items in stock; so the order can still be delivered as quickly as possible. Alternatively, virtual warehouses can be assigned to specific sales channels; for example, it can be specified that orders from marketplaces are only served from the central warehouse. The ROQQIO Commerce Cloud also ensures more flexibility in the returns process by decoupling the original shipping order from the return location and thus enabling customers to return goods ordered online in the branch.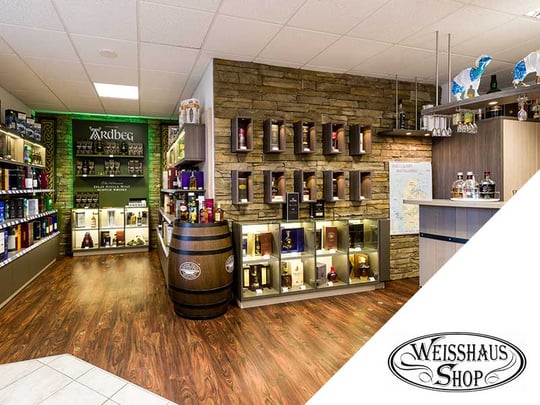 Weisshaus: Spirits-Versand relies on modern storage technology
Best Practice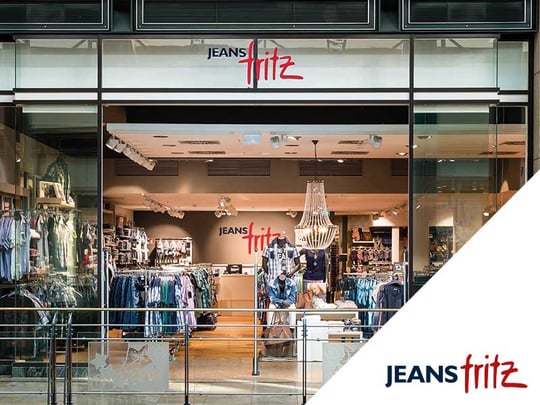 Jeans Fritz links
online and offline channels
customer story
The solution serves as the control center for the entire retail chain. And because the communication is uniform, the customer does not even notice from which warehouse he is being served.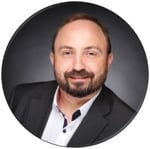 Communication with the customer
The appearance towards the customer remains important - even after the click on the "Buy" button. Therefore, consistent brand communication must be ensured. For example, all notifications to the customer, regardless of which warehouse they receive their order from and at what point in the shopping journey they are, must be consistent.

The ROQQIO Commerce Cloud ensures this via so-called trigger points, which automatically trigger the appropriate email. Trigger points are, for example, the receipt of an order, the dispatch of goods or a cancellation.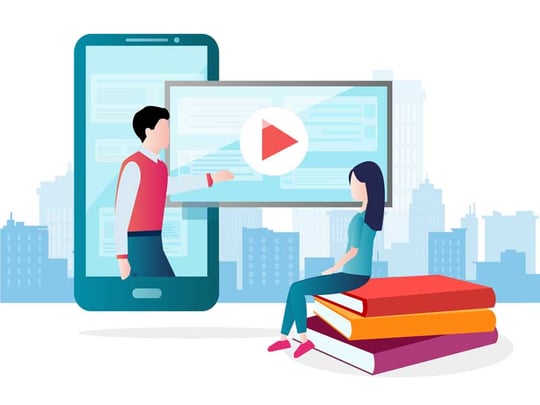 Online Presentation
Would you like to experience our solutions live? Request now a free online presentation.
Request now