Digitization is the defining trend in retail, which has come under much greater focus as a result of the Corona crisis, because many stationary retailers had to painfully realize how incapable they were of acting during the lockdown due to a lack of online channels and how haphazard they were due to the lack of digital ones strategies were.

The fact is: retail in the inner cities must catch up in terms of digitization. It is important to offer customers added value again, for example by making shopping in stores faster, easier, more convenient or even more eventful. This is achieved, for example, by cleverly linking stationary business with e-commerce. Through innovative technologies such as augmented reality, digital shelf extensions, the creative use of social media, self-checkout solutions or through sales staff networked with tablets that can provide information in real time. Exactly how digitization is designed will differ depending on the industry and company - the possibilities are manifold and more promising innovations are likely to be added in the coming years.
Ideas for attractive retail

Omnichannel-Services

Innovative technologies such as augmented reality

Fast checkout

Creative use of social media
The digital transformation of brick-and-mortar retail is both an opportunity and a challenge
There will be many brick-and-mortar retailers who will not, or only just, survive the Corona crisis. Even before the pandemic, retail groaned under the triumph of e-commerce. In its "Trade Scenario 2030", the Cologne Institute for Retail Research (IFH) predicted, even before the corona pandemic, that 24,000 to 64,000 companies would have to close in the next 10 years. The loss of sales due to lockdowns and the subdued buying mood could now significantly accelerate this development and ensure that the closures are more at the upper end of the forecast.
It is high time to finally accept the structural change in the industry and to push ahead with the long overdue digitization of retail in order to leverage new potential.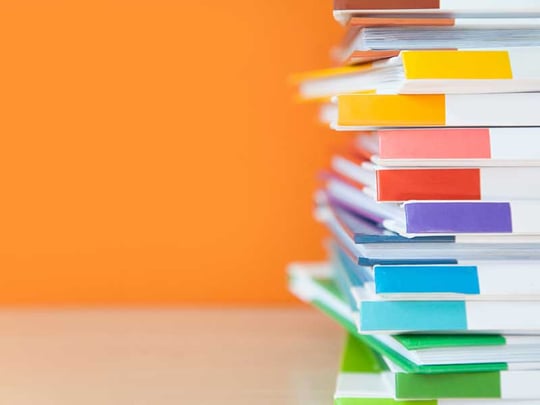 Digitization guide: How retail companies become digital
Article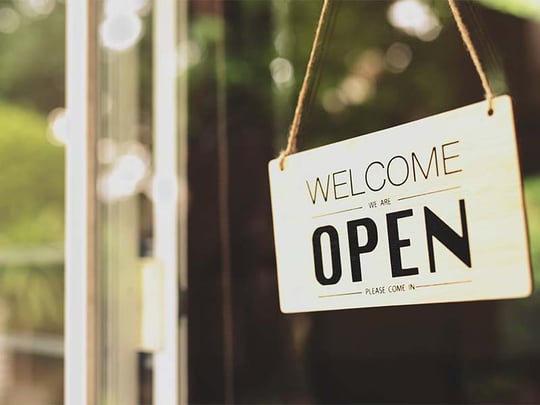 On the future of inner cities: what digitization can achieve
Interview
Modern consumers are demanding new retail formats
Digitization has found its way into all areas of life. This has also clearly changed the expectations of consumers when it comes to shopping, service and communication.
Customers today, above all the digitally savvy Millennials and Generation Z, demand a perfect shopping experience - an omnichannel shopping experience. This includes, for example, the possibility of switching flexibly between channels and touchpoints at any time without loss of information or data, professional and courteous advice, personalized offers, a convenient and quick checkout, shopping at any time and on any device or the option sometimes strolling extensively and being inspired, sometimes picking up something quickly and purposefully in the shop.
Classic brick-and-mortar retail formats, on the other hand, are not geared to the expectations and needs of modern customers and have become obsolete. There does not seem to be a lack of insight on the part of retailers, as the Bitkom study "Digitization of Retail" (2019) shows. In it, 73 percent of companies state that they tend to see themselves as laggards when it comes to digitization. At the same time, 72 percent see digitization as an opportunity.
Digitalisierung
als Chance
Quelle: Bitkom-Studie "Digitalisierung des Handels" (2019)
What is actually meant by the digitization of trade? Does every store now need smart mirrors, virtual reality and sales robots? In fact, customer requirements are less high-tech driven than many retailers might think. And the retail store itself is far more popular and relevant than the forecasts of dying inner cities sometimes suggest - especially among Generation Z, as PwC showed in the third part of its "Europe Consumer Insights Series".

The advantages of stationary shops are obvious: they offer a tactile experience, customers can try and try on goods and take them with them immediately; they are rewarded with the feeling of "instant gratification". Customers also appreciate the social contact and professional advice. These benefits must now be coupled with the virtues of digital technologies to deliver an omnichannel experience and bring brick-and-mortar stores into the 21st century.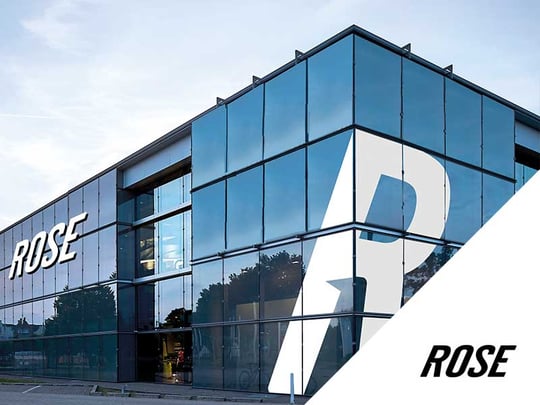 ROSE Bikes: Omnichannel with ROQQIO
Best Practice
As evidenced by the Adyen Global Retail Report 2019, customers are demanding such a cross-channel shopping experience. Half of consumers have already abandoned a purchase if this option was not available. And 56 percent made an unplanned purchase that came from a cross-shopping offer.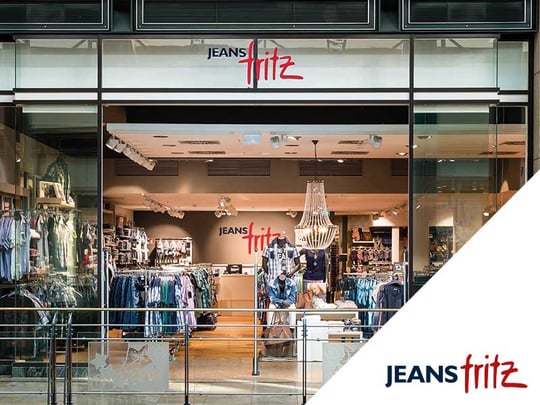 Jeans Fritz links online and offline channels
customer story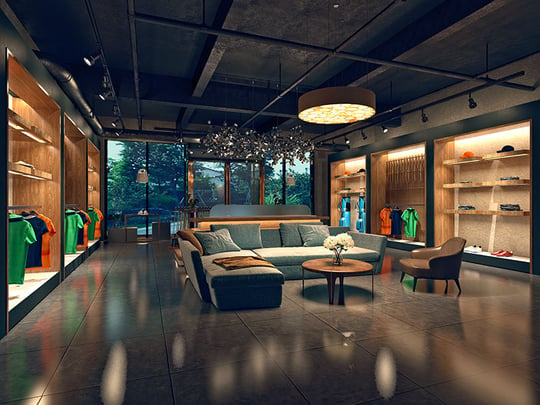 Sensory Marketing: How Scent, Light and Music Enhance Retail
Article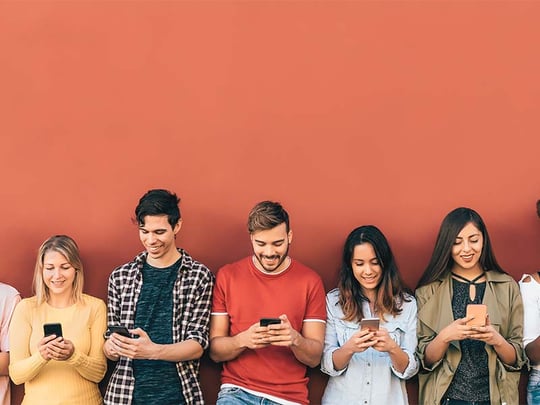 The "new" consumers: This is how Generation Z shops
Article
Advantages of stationary shops

Goods can be tried

Goods are available immediately

Professional advice & social contacts

All-round sensory experience
The ROPO effect in retail
The majority of product searches today start online, because there you can find product information, prices and recommendations for alternatives or suitable products conveniently at a glance. If you then buy from a bricks-and-mortar store, this is referred to as the ROPO effect (research online, purchase offline) – research online, buy offline. According to figures from the Handbook for Stationary Trade of the Bavarian Trade Association, 61.3 percent of sales in stationary non-food trade are preceded by online research. This corresponds to around 120 billion euros.

The counterpart to ROPO is showrooming: Customers seek advice in the store and then buy the product online, usually at a lower price. However, as the trading book shows, this is done much less frequently – only 12 percent of sales in online shops are preceded by the search for information in stationary business.

The numbers on the ROPO effect show once again how important the online visibility of brick-and-mortar retailers is. Retail companies have to get to the customer these days, primarily via digital channels. It is also clear that the online channels do not replace the offline shopping world, but complement it. In the clever linking there are opportunities for the stationary retail trade. In concrete terms, this can be implemented with special services: online product availability displays, for example, give customers information as to whether the product they want is in stock locally. With Click & Collect or Click & Reserve, customers can order and pay for their product online or reserve it and pick it up in the branch. The social media channels can also be used well, because the products can be beautifully presented via Instagram.
POS marketing: personalization through digitization
Data is of central importance in connected commerce, because retailers can only understand their interests, wishes and needs on the basis of comprehensive information about their customers and use this to design an individual customer journey. While personalized offers have long been standard in online retail, stationary retail is still lagging behind.

Customers are willing to disclose their data if they receive something in return, such as personalized offers. According to a representative survey commissioned by the digital association Bitkom, 30 percent of those surveyed would like individual offers on their smartphones while they are in the shop.

On the one hand, this means that retailers should use the data already available from the online world to identify their customers in the store and to target personalized marketing measures, for example via a personal discount code or an app on the smartphone. On the other hand, retailers can also collect data directly in the store. This can be done, for example, by integrating additional payment-related services, including loyalty programs, newsletters or a digital customer card. Beacons can also be used on site to locate and address visitors in front of the store. This also works in the store via Bluetooth and W-Lan.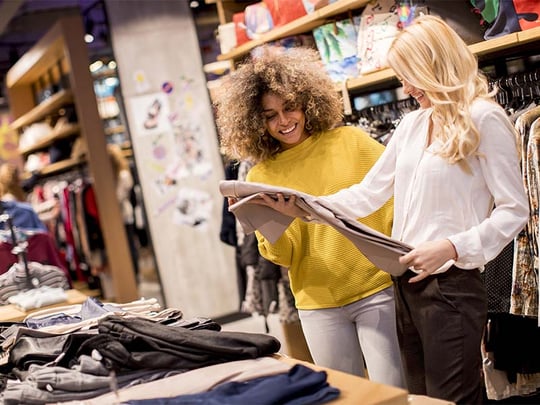 POS marketing: ideas for addressing customers in times of digital commerce
Article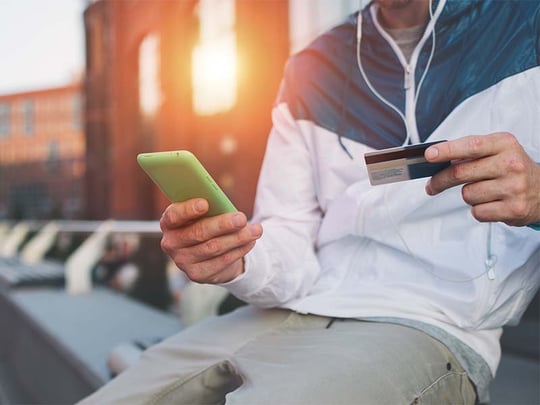 The future of stationary retail: Checkout is becoming more digital and mobile
Article
Technologies such as RFID chips in clothing also provide data and can be used, for example, for cross-selling, something that is already commonplace in online shops — "matches" or "customers also bought" are useful tools to attract more customers to make products tasty. Such recommendations can be played out in the shop, for example via smart mirrors in the changing room or digital signage. A combination with discount offers is also possible.

In brick-and-mortar stores, movement profiles can also be created anonymously using sensors. This in turn shows where customers are in the store and where they are not. Which shelf draws the most attention? How many customers abandon their purchase because they waited in line for too long?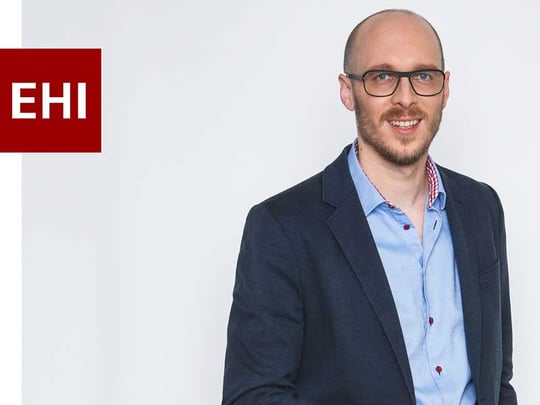 Connected commerce & customer centricity: Where is stationary retail?
Interview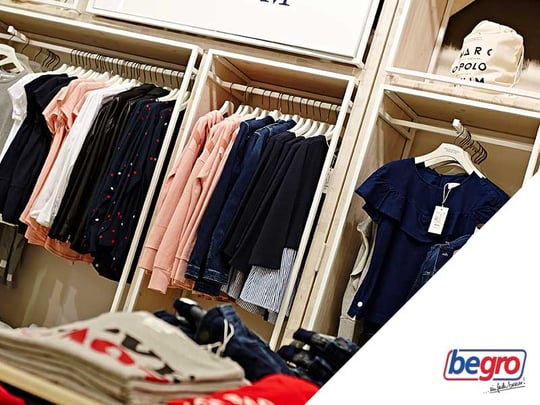 Fashion houses Begro, Krug and INTERSPORT Begro: ROQQIO is a reliable partner
customer story
45 %
see a need for action
when using self-checkout solutions

Sources: EHI-Studie "POS-Systeme" (2020)
Hassle-free checkout prevails
The Adyen Global Retail Report shows that queues are one of the biggest customer annoyances. 70 percent have left the store without buying anything because the lines were too long. As a result, retailers around the world are missing out on purchases worth 322 billion euros. POS solutions that reduce waiting time can make sales processes more efficient, secure sales and also contribute to customer satisfaction. Because 90 percent of customers are fairly or very satisfied if there are only short or no queues.
Self-checkout solutions promote a fast payment process. Customer acceptance of such solutions is growing, and younger consumers in particular are open to new technologies at the POS. As the EHI study "POS Systems 2020" shows, more and more retailers are also interested in self-checkout solutions. Accordingly, 45 percent of retailers see a need for action when using such applications. Self-checkout systems include both stationary self-service checkouts (self-service checkouts) and mobile solutions.
Checkout zones with self-checkout lanes
Self-service checkouts (SB checkouts) are stationary checkouts where customers scan their products themselves and pay without cash. An employee is usually available to help with questions and problems.

Self-checkouts require less space in the store than those with a cashier, which means that several terminals can be set up and a larger number of purchase processes can be completed as a result. As a result, queues are significantly reduced or do not form at all. In addition, retailers with self-checkouts save on personnel costs.
Self-checkout with your own smartphone
Self-checkout solutions work via smartphone without any cash register hardware. Such mobile self-scanning solutions, i.e. devices that customers use to scan their goods themselves, be it a store scanner or their own smartphone, are much rarer than self-checkouts. According to the EHI study, however, the number has almost quadrupled since 2015 and self-scanning is now offered in 96 markets. The breakthrough of such solutions should only be a matter of time, after all the smartphone is already a constant companion and popular shopping partner. Using your own smartphone to pay in the store is a natural part of the shopping process. Customers use the app to scan their products, pay using their preferred payment method and leave the store - without any waiting time.
Mobile sales aid
Most product information is immediately visible to customers online: colours, sizes, materials, cross-selling tips, alternatives and availability. Such information is also made available to the sales staff on the floor via digital devices, so that they can meet customer expectations of a first-class consultation. In particular, when the offer in the store is digitally expanded and the branch becomes just one sales channel among many, it becomes impossible for salespeople to know every product and to keep an overview. A tablet then becomes an indispensable companion.
Mobile solutions such as the ROQQIO instore app also support processes related to Click & Collect and Click & Reserve and can also be used as a mobile cash register for the checkout. As the Adyen Retail Report 2018 shows, 64 percent of customers want staff with mobile payment terminals to avoid queues.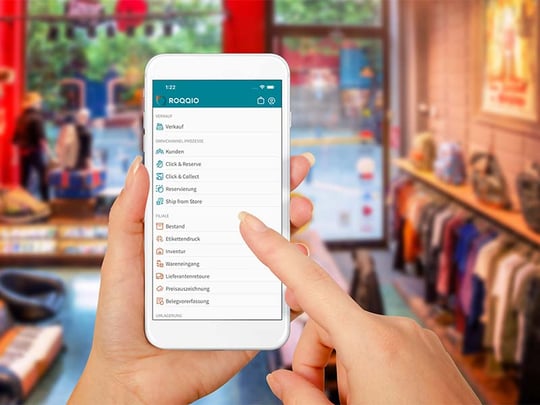 ROQQIO Instore App
Product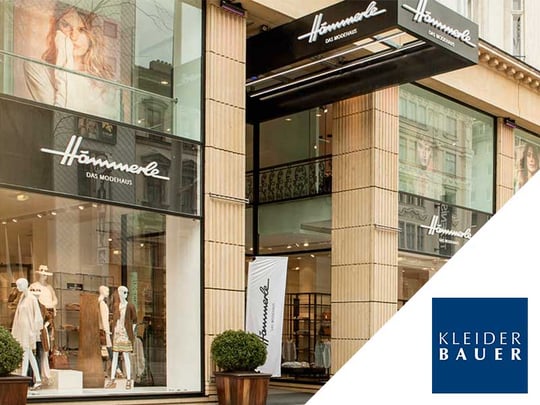 Kleider Bauer Group: sell better with new IT
customer story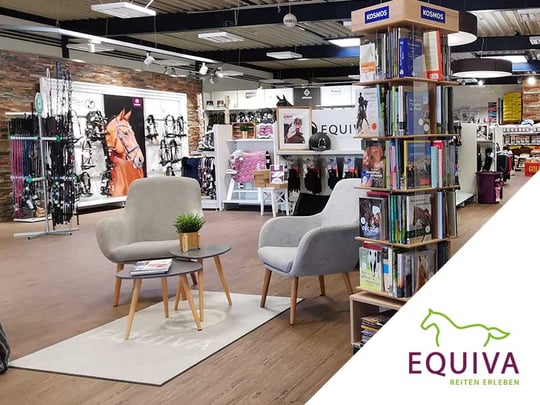 EQUIVA: Networked branches for omnichannel entry
customer story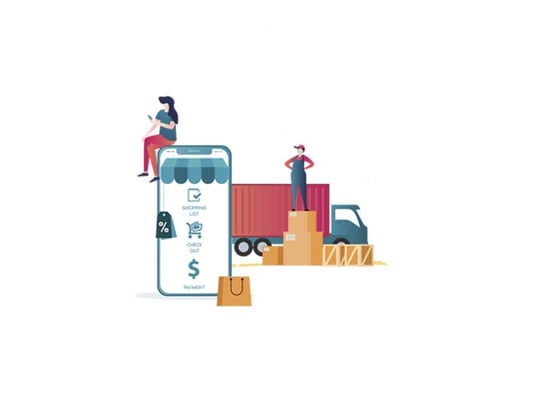 Channel integration & customer-related services in the focus of retail
Article
Digital signage in store
Digital signage can be used in many ways to improve the shopping experience. What is important when choosing the right format is that it must offer the customer added value - either by transporting the brand message as in-store TV, for example, by providing real-time data on stocks, by announcing offers or events, or by navigating through the store.
Retailers should therefore think carefully in advance about what content they want to make accessible or play out on the screens and what they want to achieve with it. Examples of digital signage solutions include:
Guidance systems for route and visitor guidance.
Kiosk systems as self-service terminals. In addition to self-checkouts, this also includes displays that customers can use to call up product information, as well as displays that serve to digitally extend shelves. Smart mirror solutions are also kiosk systems.
Product finder and configurator for the targeted search or compilation of the desired product.
Ambience systems for more atmosphere contribute to branding. These are often large screens that fit into the store design and show atmospheric videos.
There are also other solutions that can usually be used for product presentations and campaigns or that serve to support sales.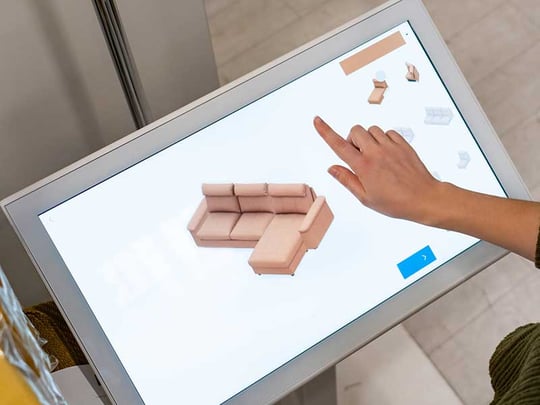 Retail Digital Signage: What Works?
Article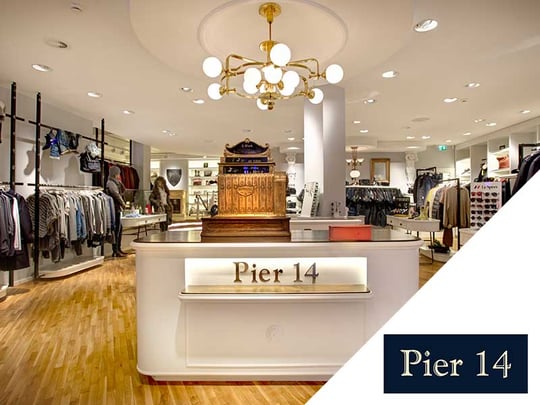 Pier 14: Minute inventory with RFID
customer story
Mobile devices also simplify the receipt of goods, because the sales staff can use them to directly enter the delivery note number, select the supplier and enter barcodes and quantities. This also simplifies and accelerates rearrangements, orders and price changes. The staff saves time and can concentrate on consultations.

Likewise, mobile devices provide support in the previously often cost-intensive and time-consuming inventory. The ROQQIO instore app, for example, runs on tablets and smartphones. This makes additional scanners obsolete. Employees can easily scan the barcodes using the camera function; all data is then passed on to the backend.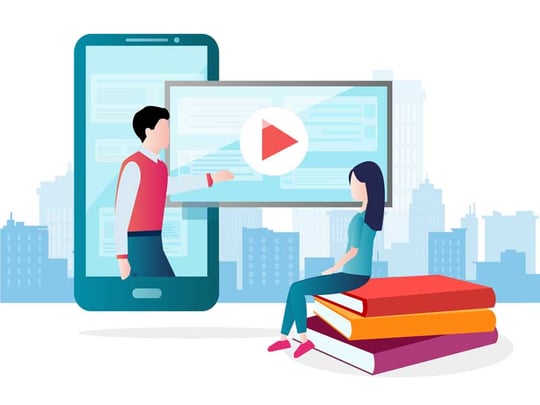 Online Presentation
Would you like to experience our solutions live? Request now a free online presentation.
Request now