customer story

Walser:




Use the variety
of marketplace

s
WALSER GmbH from Hohenems (Vorarlberg) in Austria develops, produces and sells car accessories for safety and comfort and holds numerous patents for in-house developments. With 50 employees and a worldwide supplier network, WALSER handles an annual order volume of 35 million euros.
The company supplies around four million products a year for car seat covers alone. WALSER is not only represented online with international B2C and B2B shops, but also on the German, Italian and French-speaking Amazon, on eBay and on many other platforms. In addition, there is sales via several dropshipping connections. The ROQQIO Commerce Cloud is integrated so that the data exchange between WALSER-IT and all trading platforms runs smoothly. The crossbase mediasolution supplies the specific product data for all channels.
The target: new customers in e-commerce
WALSER would like to strategically expand its e-commerce activities on marketplaces in the B2C and B2B sectors and win new customers in e-commerce. With the existing ERP solution, it is difficult to connect online shops and marketplaces. Although the existing Enterprise Resource Planning System (ERP) proALPHA reliably manages all items with basic, packaging and price data, it is not designed for rapid scaling in online markets alone, neither in terms of the scope of the product information nor its data formats and the process-related orientation. Accordingly, software is required that acts as an intermediary between the existing IT and the sales platforms. The ROQQIO Commerce Cloud assumes this role. WALSER uses the SaaS solution, which is specially tailored to e-commerce processes, as an extension to the existing ERP system. The solution from ROQQIO centrally connects other systems that come into play in the context of online trading: from payment service providers to external product information management (PIM). The crossbase PIM is intended to enrich the data from the ERP for all channels as required. This is necessary because WALSER as a manufacturer e.g. B. also has to make extensive product data available to its trading partners and other special features for the car accessories market have to be taken into account.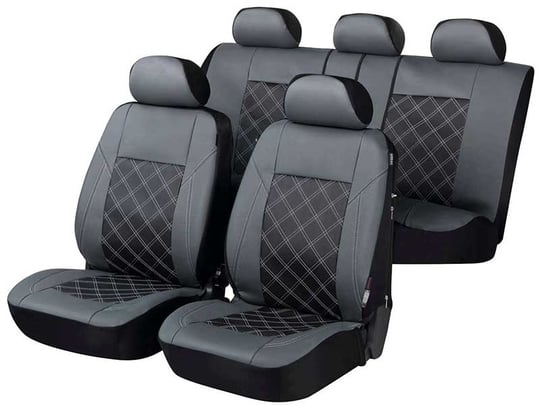 Supply channels with data
The ROQQIO Commerce Cloud fits into WALSER's existing system architecture without any significant adjustment effort and connects the existing systems with the desired sales channels. It manages all processes based on workflows and enables the smooth connection of marketplaces, which it automatically supplies with all the necessary data in the required formats. Meanwhile, the crossbase PIM ensures that the product information tailored to each channel is available. In the PIM, the items with technical features, CAD data (computer-aided design) and product relationships, e.g. B. for cross-selling, maintained. A special feature is the TecDoc interface from crossbase, a format for the cross-manufacturer classification and description of vehicles. The vehicle structure with over 40,000 vehicle models is regularly updated via the interface. With the help of a rule-based configurator, WALSER can automatically assign the items to the vehicle models. This ensures that a specific product fits a specific vehicle type of a specific year of construction.
The PIM delivers the product information specially tailored by crossbase to each online channel to the ROQQIO Commerce Cloud or makes the data available via XML export in a time-controlled manner. The ROQQIO Commerce Cloud imports over 4,000 articles and automatically sends them to all connected online channels, each with the product data required for each channel.
"The ROQQIO Commerce Cloud not only supplies the various channels with the data required in each case. In a broader sense, it also proves to be the control center between the systems and controls our entire order processing by taking over the order processing on all online channels," says Martin Walser, Head of E-Commerce at WALSER GmbH. Interfaces to the ERP from proALPHA, to Shopware, to Unzer (formerly heidelpay) and BillPay, to the PIM from crossbase and to the support ticket solution from GREYHOUND are used.
The ROQQIO Commerce Cloud not only supplies the various channels with the required data. In a broader sense, it also proves to be the control center between the systems and controls our entire order processing by taking over the order processing on all online channels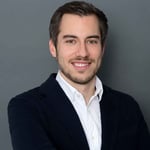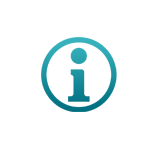 Customer-centric shopping experience
Today's customers are networked and move flexibly in the shopping world. It does not differentiate between devices and channels, but instead demands a smooth, fast and personalized shopping experience – in stationary stores, in online shops, via apps, marketplaces or social media. Retailers can therefore only achieve lasting customer satisfaction if they offer cross-channel sales and service processes. And the ROQQIO Commerce Cloud supports this.
Unified Commerce Platform
The SaaS solution acts as a control center and connects the agile world of digital commerce with the existing IT, e.g. with the ERP, payment service providers and internal logistics. The Commerce Cloud automates all relevant processes, facilitates the connection of additional sales channels and achieves a short time-to-market! With the ROQQIO Commerce Cloud, you align your technical infrastructure with omnichannel processes and receive the technical basis to make customer wishes come true.
It's the software
Maintaining articles, keeping inventories up to date, managing orders: thanks to its modular structure, the ROQQIO Commerce Cloud adapts precisely to existing systems and can react to individual requirements. This also increases your entrepreneurial flexibility. You can access different tools according to your needs.
Benefits of our e-commerce solution
Backend integration: flexibly connect shop systems and marketplaces and provide them with suitably prepared item data and prices
Fast implementation: Many e-commerce processes are predefined in the ROQQIO Commerce Cloud
Cross-channel: Harmonization of all information and data for existing system landscapes
About Walser GmbH
Registered office: Hohenems, Austria
Management: Hans-Karl Walser, Martin Walser
Marketplaces: Amazon, eBay, own B2C and B2B online shops, sales via several dropshipping connections
Websites: walsergroup.com, walser-shop.com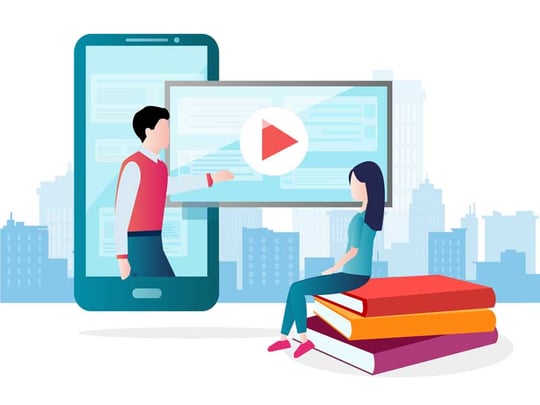 Online Presentation
Would you like to experience our solutions live? Request now a free online presentation.
Request now
Our Omnichannel Solutions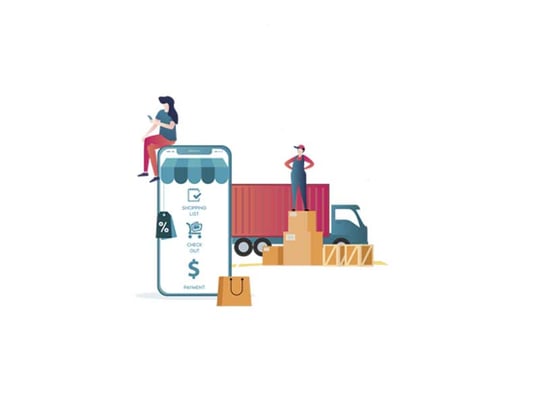 E-Commerce
Scalable SaaS platform for eCommerce startup and growth. Easy connection of sales channels and shipping warehouses.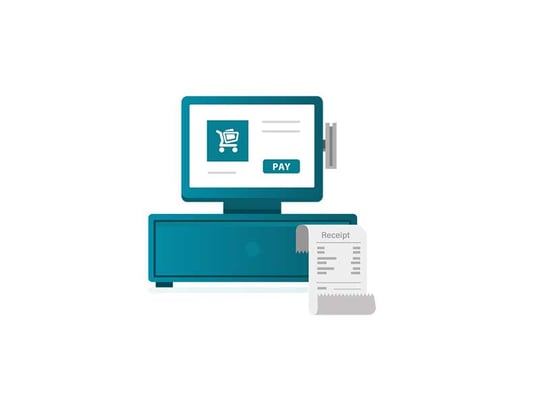 POS software
Check out with online cash registers in accordance with the law. Current stocks, customer loyalty, functional depth. For all non-food industries.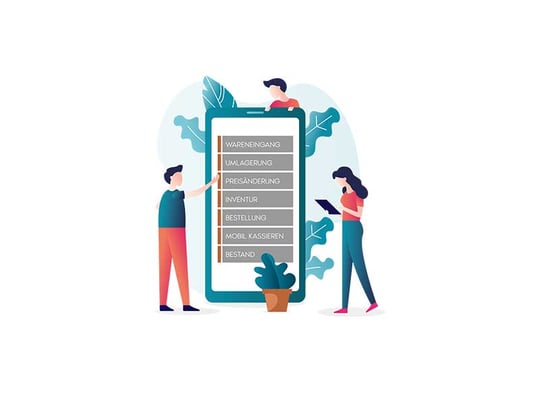 App
Manage back office and customer service digitally via app. For inventory, goods receipt, inventories, Click & Collect, mobile checkout.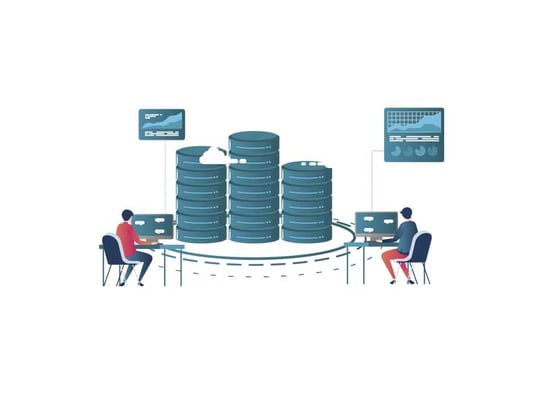 Inventory Management
Time-saving, automated planning, procurement, and control of articles. Inventory management system with live data.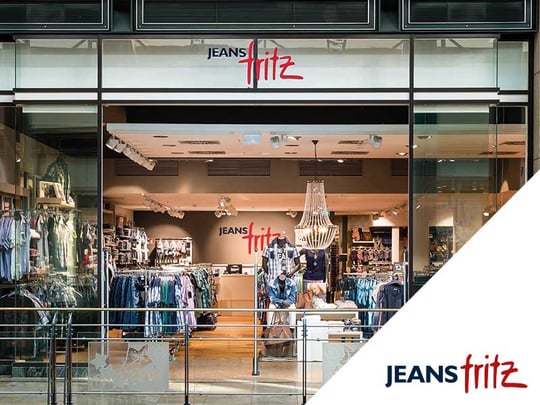 Jeans Fritz
Click & Collect,
Control branches centrally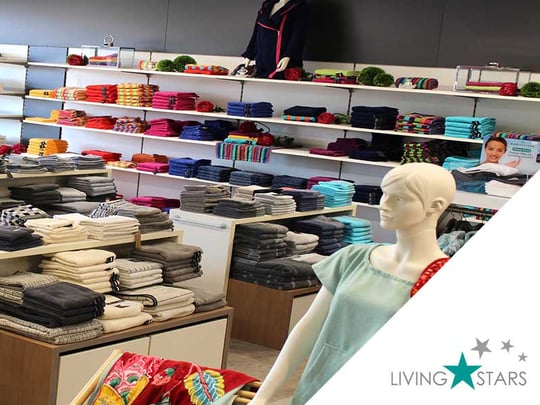 Livingstars
Real-time data on all Touchpoints.
Marketplace connection,
E-Commerce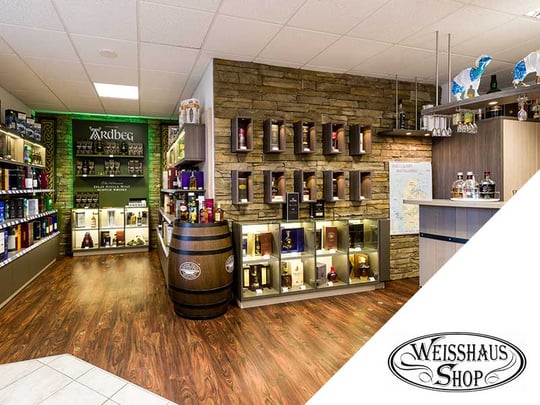 Weisshaus
Reduction of picking time, shortening of the Delivery Time, minimized Error Rate, Near-time customer communication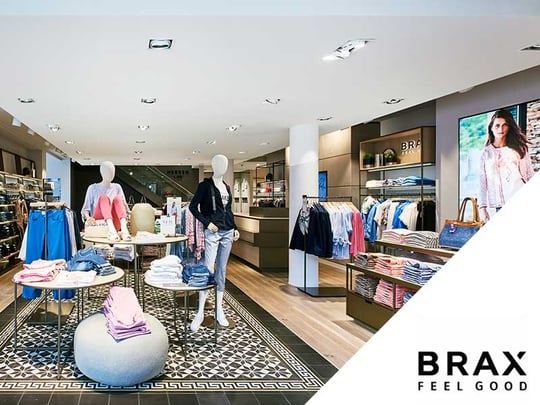 BRAX
Process Optimization,
Real-time data across all Touchpoints