customer story

Pier 14:




Minute inventory

using RFID

20 Minute Inventory
Inventory in minutes? Record incoming goods without opening the box and checkout without looking for the label? Pier 14 can. Because the chain store from the North German Baltic Sea coast has recently been working with RFID technology.
With the implementation of an RFID project (radio-frequency identification - identification using electromagnetic waves), the fashion retailer Pier 14 benefits from an exact overview of its article stocks in its branches. Managing Director Stefan Richter: "RFID forms the foundation for all our e-commerce processes, because inventory accuracy is the be-all and end-all." The ROQQIO Retail inventory management system takes over the management of the data in conjunction with the RFID solution from sys-pro GmbH.
A tiny chip attached to a product label and a reading device are required for the use of the radio technology RFID. This means that items can be identified without contact, unlike when scanning barcodes. All you have to do is move the handheld reader past the clothes racks and fan it loosely through the textiles with your other hand. During the test run, the inspection of 5,000 parts took just 20 minutes. "With this little time investment, we have reliable data for a profitable online business and at the same time more time for our customers," says Richter.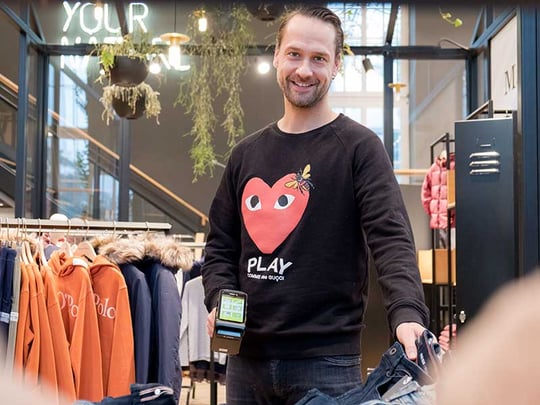 RFID forms the foundation for all our e-commerce processes, because inventory accuracy is the be-all and end-all.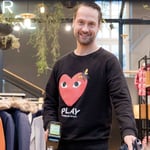 Interface to inventory management
Pier 14 receives its premium fashion already "tagged" from Marc O'Polo and Superdry, which means that the product labels are provided with an RFID microchip by the supplier. For goods from other suppliers, Pier 14 employees must relabel or relabel them. A new label containing the readable Electronic Product Code (EPC) or the Serialized Global Trade Item Number (SGTIN) is then affixed to the existing goods label on site. The readable number consists of the article and serial number. The article number is supplied by the ROQQIO merchandise management system and processed into the serial number via the sys-pro RFID system. Everything that is provided with the RFID chips can be recorded with mobile readers or at permanently installed reading points (e.g. in the checkout area) without direct contact and automatically recognized in the ROQQIO Retail merchandise management system.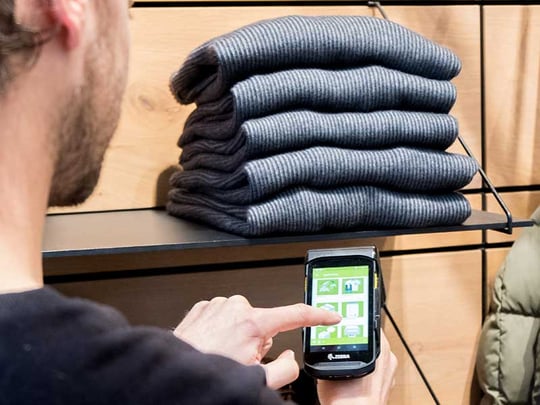 real-time inventories

Viewing 5,000 items in 20 minutes

RFID as article security
Connection to Outfits24
The ROQQIO Retail merchandise management system manages all stocks at Pier 14 and was connected to the Outfits24 sales platform by ROQQIO last spring. If an article presented online is now sold to a customer at a stationary location, the RFID reading points report this directly to the merchandise management system, which from then on saves the article as a sold article. This is no longer offered online. Because the data in the merchandise management system is constantly updated and Pier 14 can also carry out inventory records and checks more frequently in the branches, the likelihood of double or multiple sales of items is now almost impossible.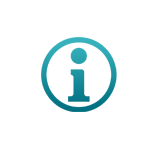 Like your right hand
With ROQQIO merchandise management, you benefit from a thinking system. Whether it's a question of rearrangements, price changes or repeat orders: the goods control makes suggestions. And when planning new purchases, you can stay within the limit much more easily with the help of comparison periods. Plus: With the dashboard of our integrated business intelligence tool ROQQIO BI, you always have an overview of all company data and receive analyzes in real time.

Automated reminders
The ROQQIO merchandise management supports your work with event management. The system recognizes unplanned situations and notifies you of them. This way you keep your head free — for the important things.
use real time
With ROQQIO merchandise management, you can manage millions of items and track where they are going. Also connect the web shop. You can also use the real-time connection for other systems that you want to link to ROQQIO Retail.

Benefits of merchandise management
Ready for Omnichannel: Connect web shops via a universal web shopinterface
Fast: Use the electronic data exchange EDI and save additional time
Available: Relocate to fast-moving branches with goods control
Present: Current data is available to you in the dashboard, both stationary and mobile, including informative graphics
Clear and intuitive
Can be operated with clear symbols and with just a few clicks: The ROQQIO POS software optimizes and accelerates POS processes and makes employees and customers happy. Central management automatically synchronizes all changes in the system. You can use live monitoring to check whether the innovations have really arrived in all branches. To manage your employees and protect the system, there is a custom permissions system.

Your customers in focus
The ROQQIO POS software also tells you who your customer is and what he has already bought in other branches. The course is set for omnichannel, because the software provides real-time data - important for connecting a web shop. Other features include managing gift cards, vouchers, couponing, and loyalty systems. Perfect for customer loyalty!
Another plus of the ROQQIO POS is the variety of connected payment service providers.

Legally compliant and certified
The ROQQIO POS software is certified by the Institute of Public Auditors (IDW). In addition, our cash register software conforms to the cash register security regulation and can connect the technical security device (TSE).

Benefits of the POS software
Cross-industry: Use everywhere in retail (non-food), whether in one or hundreds of branches
International: Expand worldwide with different languages, currencies and fiscalizations
Customer-centric: Retain customers with gift cards, vouchers, couponing and loyalty systems
Benefits also for goods security
With the RFID readers and the data connection to the merchandise management system, goods deliveries from Marc O'Polo or Superdry that have already been tagged can be read into the system before they are properly unpacked.
To avoid an item being missing or in the wrong place, a quick inventory can be taken.
With the help of an installation of reading points in the exit area, RFID serves as a goods security system, in which unpaid items, i.e. items that have not been booked as sold, trigger a warning signal. And if, as planned, the ROQQIO cash registers will also support the RFID reading process in the near future, customers can be served particularly quickly at the cash register. If the customer has brought his favorite products to the checkout, they are recorded there by the RFID reader in no time at all. After paying the total amount, the goods will soon be unlocked automatically.
Richter: "It is then no longer necessary to additionally secure the goods with conventional security labels, which saves additional time for the staff. Solving article surveillance via RFID is the final stage of our project."
An additional securing of the goods with conventional security labels is then not necessary and thus saves further time expenditure for the staff. Solving article surveillance via RFID is the final expansion stage of our project.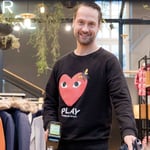 Best Retail Cases Award
The Best Retail Cases Award was presented on September 16, 2021. With this project in cooperation with the Pier 14 group of companies and sys-pro GmbH, we won 2nd place in the "Retail Omnichannel" category. We say thank you for a great project, incredible partners and the expert jury.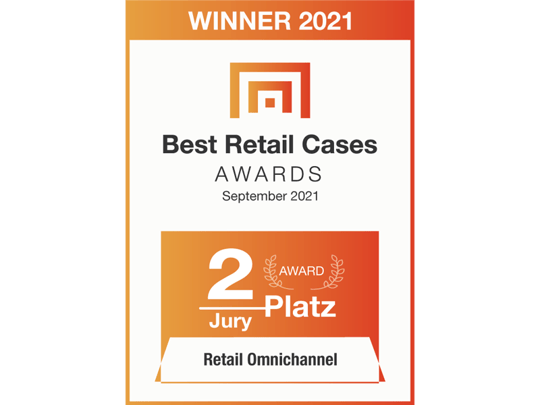 About Pier 14
Industry: Fashion, indulgence and lifestyle concept on the Baltic Sea coast

Managers: Jana and Gert Griehl, Stefan Richter

Headquarters: Baltic Sea resort of Ückeritz, Usedom Island

Locations: Zinnowitz, Heringsdorf, Kuehlungsborn

Employees: 100

stores: 16

These include the concept stores "Villa Gruner" and the Marc O'Polo Strandcasino, the Pier 14 store "Villa Magda", Superdry Heringsdorf, L'Occitane en Provence Heringsdorf, Marc O'Polo Kuhlungsborn, Marc O'Polo Zinnowitz

Brands: Marc O'Polo, Superdry, Closed, BETTER RICH, DRYKORN, Ecoalf, FIL NOIR, JUVIA and many more.

a.

Website: www.pier14.de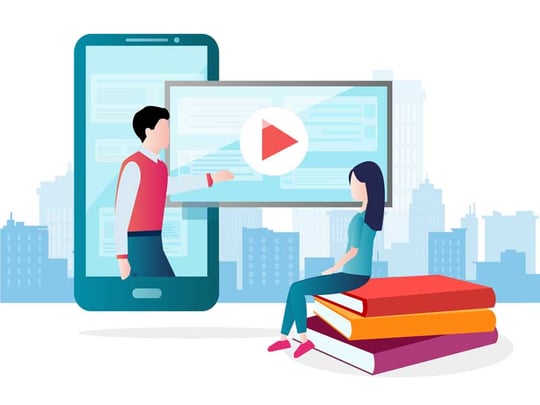 Online Presentation
Would you like to experience our solutions live? Request now a free online presentation.
Request now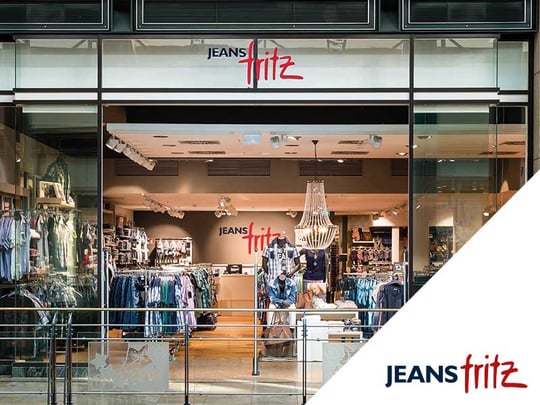 Jeans Fritz
Click & Collect,
Control branches centrally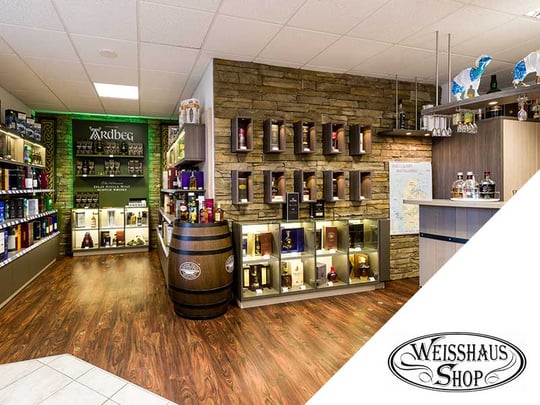 Weisshaus
Reduction of picking time, shortening of the Delivery Time, minimized Error Rate, Near-time customer communication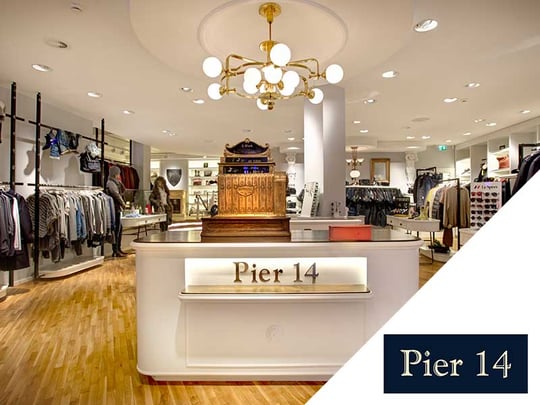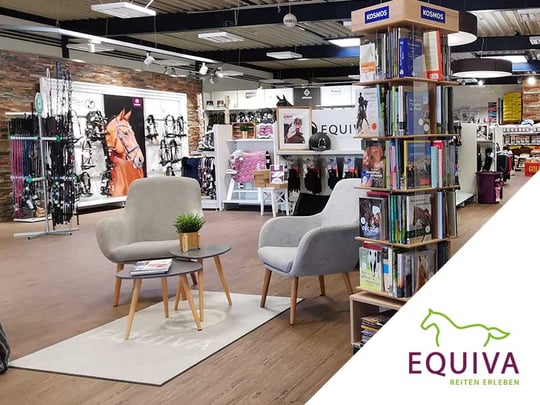 EQUIVA
Networked branches,
Mobile Commerce,
Omnichannel
Our Omnichannel Solutions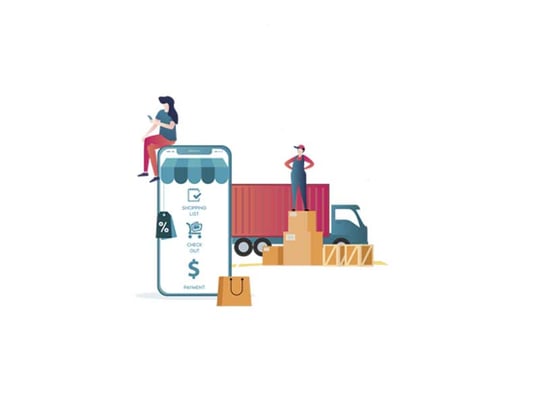 E-Commerce
Scalable SaaS platform for eCommerce startup and growth. Easy connection of sales channels and shipping warehouses.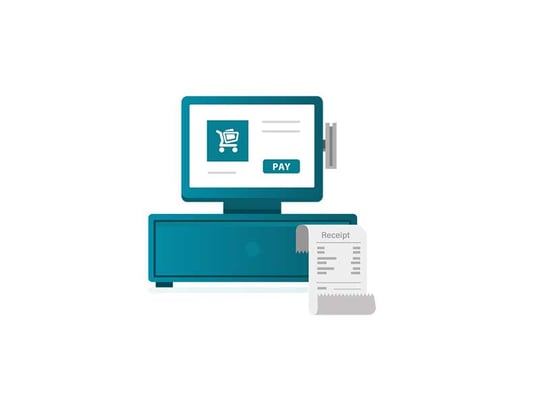 POS software
Check out with online cash registers in accordance with the law. Current stocks, customer loyalty, functional depth. For all non-food industries.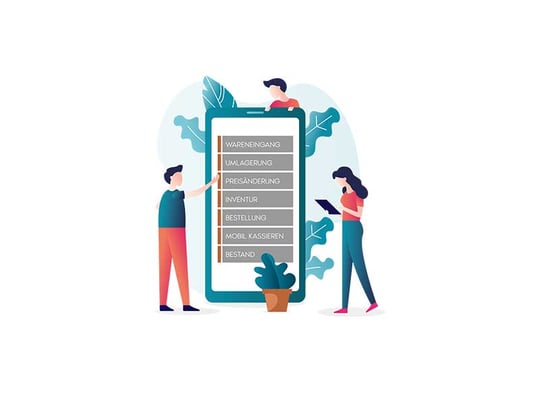 App
Manage back office and customer service digitally via app. For inventory, goods receipt, inventories, Click & Collect, mobile checkout.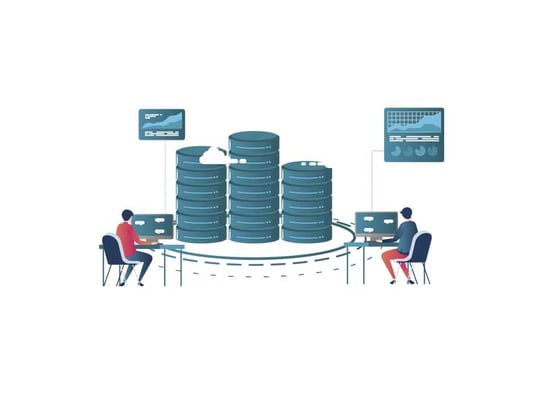 Inventory Management
Time-saving, automated planning, procurement, and control of articles. Inventory management system with live data.