customer story

Intersport:




Fit for the future



Inventory management of the new generation
Finn Teichmann is a qualified sports scientist and an enthusiastic handball player. After a sports injury, he gave up his goal of becoming a sports teacher. Since then, he has continued his love of sport and team spirit with two sports shops and as a member of the INTERSPORT Group. The former team player was also happy to be available to the sports retailer association as a pilot customer for a new technology offer to the members. How does it look shortly after the software rollout on site?
A bascule bridge over the Schlei leads to the small harbor of Kappeln in Schleswig-Holstein. Brick-red houses, behind them the pedestrian zone. Caps and windcheaters hang in front of the mirror-like windows of a well-kept white old building at Poststrasse 14. A red and blue company sign identifies the shop as a sports shop of the INTERSPORT Group. Finn Teichmann, tall, full beard, hooded jacket and wool hat, welcomes us. "I'm the second generation to run the sports company," he says. "In 2013 I took over this business and a branch in Eckernförde from my father."
Regional and modern
The 300 square meters of retail space are inviting. At a glance: clearly sorted, popular quality brands for various sports. Typically INTERSPORT. Finn Teichmann has integrated some local color in a subtle but original way. "When developing the store concept, I followed the INTERSPORT recommendations. At the same time I want to stay regional. All the pictures in the shop are pictures from the region, plus the compass roses as an element on the walls." A saleswoman stands behind the new digital checkout. On the screen the last payment process. "INTERSPORT INTERSYS 8.0" is at the bottom of the line. The "Futura4POS" logo is at the top right. Here, at Finn Teichmann, brand new software for sports retail is being used for the first time at the checkout and in the back office. It is the result of a cooperation. The businessman from Kappeln is the first to have the new merchandise management system with cash register replace the 30-year-old INTERSYS 5.0 system. After an introductory training session, the sales team now has "training on the job". Teichmann: "The colleagues get along well at the checkout."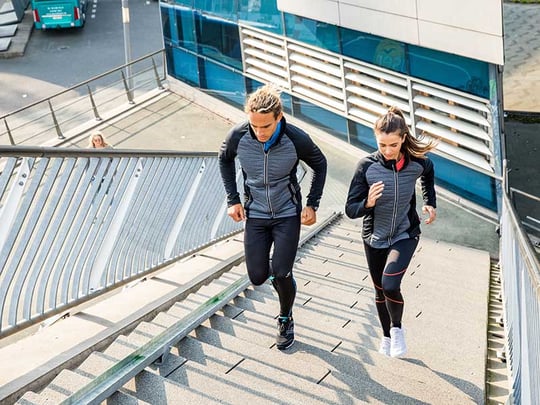 Colleagues get along well at the checkout.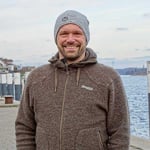 One for all, all for one
"Your sports socks are ready to be picked up." The sales representative is on the phone with a customer. It's winter and it's much quieter in the shop than between April and September, when tourists bring in sales. A student intern is present today. On a table is a flyer for a local Lions club event. Teichmann is active there as president. Social responsibility is an important issue for the businessman. "When I took over the business - and the responsibility for 14 employees - I was very touched. I couldn't sleep many a night back then." Was the businessman aware that in retail he would also be dealing with technology? "Back then, we were among the first to get INTERSYS. INTERSYS 5.0 also had everything you needed. But merchandise management is no longer sustainable today. That's why I wanted to be there when a pilot project was started. At INTERSPORT we are a cooperative, so you can't just wait for others to do something."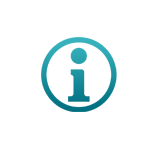 Like your right hand
With ROQQIO merchandise management, you benefit from a thinking system. Whether it's a question of rearrangements, price changes or repeat orders: the goods control makes suggestions. And when planning new purchases, you can stay within the limit much more easily with the help of comparison periods. Plus: With the dashboard of our integrated business intelligence tool ROQQIO BI, you always have an overview of all company data and receive analyzes in real time.

Automated reminders
The ROQQIO merchandise management supports your work with event management. The system recognizes unplanned situations and notifies you of them. This way you keep your head free — for the important things.
use real time
With ROQQIO merchandise management, you can manage millions of items and track where they are going. Also connect the web shop. You can also use the real-time connection for other systems that you want to link to ROQQIO Retail.

Benefits of merchandise management
Ready for Omnichannel: Connect web shops via a universal web shopinterface
Fast: Use the electronic data exchange EDI and save additional time
Available: Relocate to fast-moving branches with goods control
Present: Current data is available to you in the dashboard, both stationary and mobile, including informative graphics
Clear and intuitive
Can be operated with clear symbols and with just a few clicks: The ROQQIO POS software optimizes and accelerates POS processes and makes employees and customers happy. Central management automatically synchronizes all changes in the system. You can use live monitoring to check whether the innovations have really arrived in all branches. To manage your employees and protect the system, there is a custom permissions system.

Your customers in focus
The ROQQIO POS software also tells you who your customer is and what he has already bought in other branches. The course is set for omnichannel, because the software provides real-time data - important for connecting a web shop. Other features include managing gift cards, vouchers, couponing, and loyalty systems. Perfect for customer loyalty!
Another plus of the ROQQIO POS is the variety of connected payment service providers.

Legally compliant and certified
The ROQQIO POS software is certified by the Institute of Public Auditors (IDW). In addition, our cash register software conforms to the cash register security regulation and can connect the technical security device (TSE).

Benefits of the POS software
Cross-industry: Use everywhere in retail (non-food), whether in one or hundreds of branches
International: Expand worldwide with different languages, currencies and fiscalizations
Customer-centric: Retain customers with gift cards, vouchers, couponing and loyalty systems
Preparations from Heilbronn to Hamburg
Before the new technology could find its way into INTERSPORT Teichmann, a large project team had planned, developed and tested the new merchandise management system for a year and a half. INTERSPORT regularly met with its partner Siller IT Service from Heilbronn and the consultants from Prof. Becker GmbH from Altenberge with the project managers and developers from Futura in Hamburg for the concept workshop. The previous software from INTERSPORT, INTERSYS 5.0, had to be completely replaced. The new solution could be used for around 1,000 branches across Germany. One project milestone after the other was reached by the team. Even before it went live in Kappeln at the beginning of November 2018, the software was put through its paces by all those involved in a three-week test camp in Hamburg. The result was the completely error-free version, ready for use at INTERSPORT Teichmann. So the impression after the changeover to the new system is positive. "I'm very satisfied," says Teichmann. "From Monday to Thursday everything was implemented with good technical support for me. The branches were manned normally, and until it was the turn of the cash registers, you didn't even notice the system migration downstairs."
From Monday to Thursday everything was implemented with good technical support for me. The branches were manned normally, and until it was the turn of the cash registers, you didn't even notice the system migration downstairs.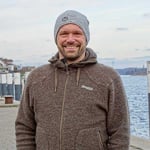 Automated support
The server with the actual system is not in Kappeln, but in the INTERSPORT headquarters in Heilbronn. This hosted service is also a premiere in the INTERSPORT range. However, Teichmann has his workstations in a room above the store. Downstairs, in the back of the shop, where the imprints for team and favorite T-shirts are being prepared for flocking on a plotter, there is another computer. It is used alternately once for the online plotter software and once to call up the interface of the new inventory management system and record a new goods receipt. Teichmann: "Colleagues find incoming goods really easy in day-to-day business. One push of a button and the label comes out of the printer."
35,000 items are managed by inventory management for the branches in Kappeln and Eckernförde. All data is in the new system. "It's still exhausting that it's a completely new system and I can't fall back on any experience from the old system," says Teichmann. However, he has already identified some highlights. "Relocation is now easier. And I can now look at the team sport sales, which make up about 10%, separately. The separation is intelligently supported and runs via an imaginary cash register." From his point of view, however, the greatest benefit would be the alerts, the automated messages from the system. "You had hardly any information beforehand about what was going wrong and where you had to intervene. Now there is alert management. You get delivered to the table in the morning what went wrong and what you should do. I think there are a lot of retailers that can take advantage of that."

Simple relocation

Automated alert messages

Separate consideration of team sales
Neue Technologien verbinden
Teichmann begleitet uns noch zurück zum Hafen. Im Sommer wird er wieder Urlaub in Schweden machen – und dieses Mal die Geschäftsentwicklung mit der neuen Software live verfolgen. Per iPad. Wir machen ein Abschiedsfoto. Es ist windig, alle frieren. Ein Grund, warum Outdoorkleidung für Spaziergänger hier besonders gut läuft.
Colleagues find the receipt of goods in day-to-day business really easy. A push of a button and the label comes out of the printer.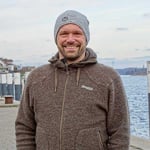 About INTERSPORT Teichmann
Sports specialist for branded products
Managing Director: Finn Teichmann
Branches: 24376 Kappeln, 24340 Eckernförde
Service: including jersey design, racquet stringing, foot and movement analysis
Brands: Adidas, Nike, McKINLEY, ENERGETICS, PRO TOUCH and many more.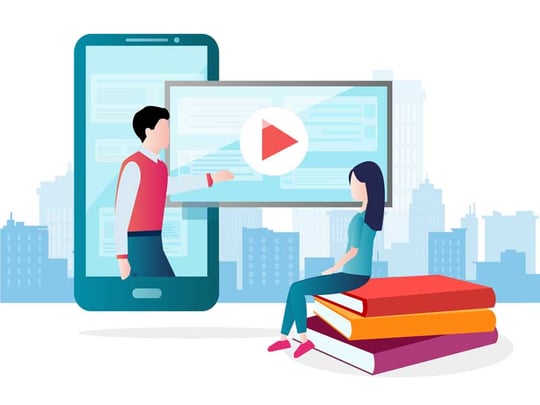 Online Presentation
Would you like to experience our solutions live? Request now a free online presentation.
Request now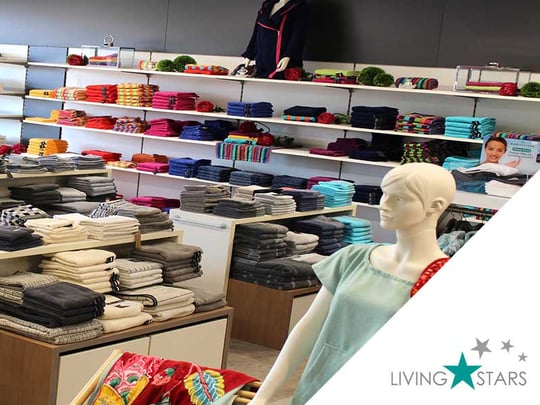 Living Stars
Real-time data on all touchpoints.
Marketplace connection,
E-Commerce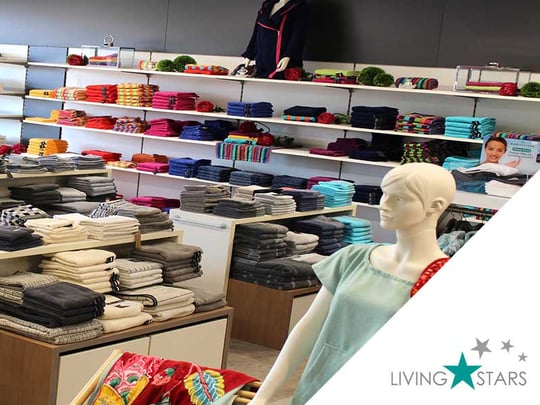 Livingstars
Real-time data on all Touchpoints.
Marketplace connection,
E-Commerce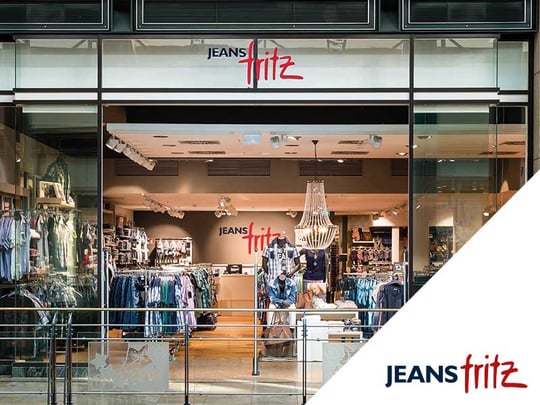 Jeans Fritz
Click & Collect,
Control branches centrally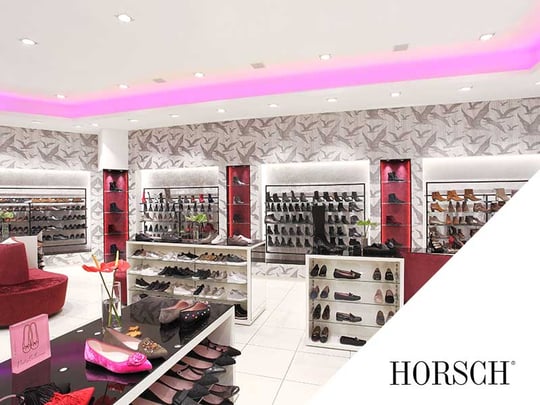 Schuhhaus Horsch
Ship-from-Store,
DHL connection
Our Omnichannel Solutions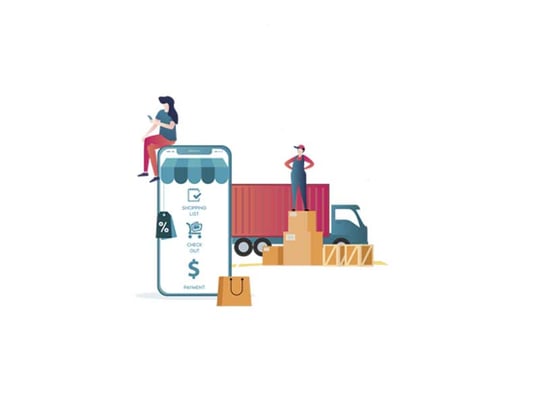 E-Commerce
Scalable SaaS platform for eCommerce startup and growth. Easy connection of sales channels and shipping warehouses.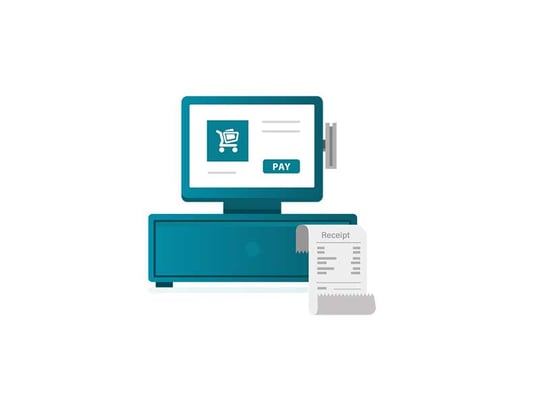 POS software
Check out with online cash registers in accordance with the law. Current stocks, customer loyalty, functional depth. For all non-food industries.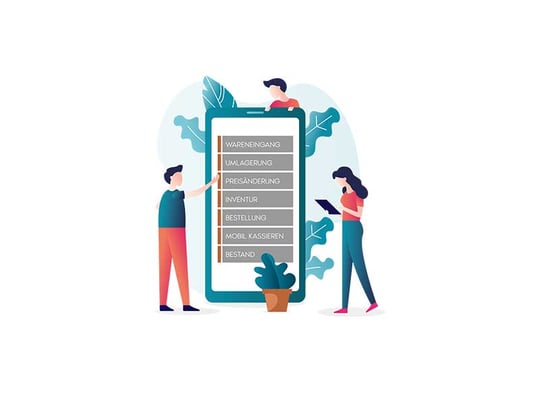 App
Manage back office and customer service digitally via app. For inventory, goods receipt, inventories, Click & Collect, mobile checkout.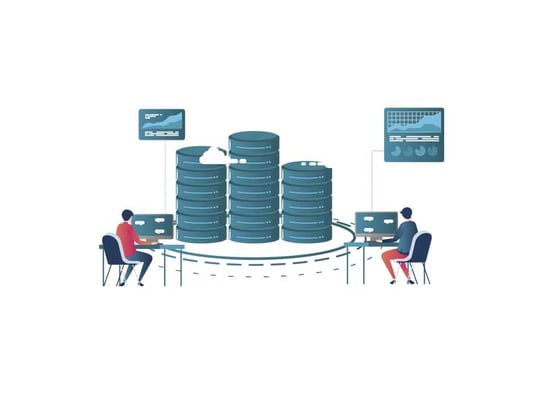 Inventory Management
Time-saving, automated planning, procurement, and control of articles. Inventory management system with live data.