customer story

EQUIVA:
Networked stores for

omnichannel entry

Franchise company plans technology change and starts with new cash register from ROQQIO
The specialist retailer for equestrian equipment and horse feed, EQUIVA, is modernizing its IT landscape. Since April, customers have been able to pay at a ROQQIO checkout at the company's headquarters in Krefeld. And that is just the beginning. The management plans to gradually introduce a well-networked omnichannel technology.
The EQUIVA company operates an online shop, 50 of its own branches and 20 other stores in the franchise system in Germany, Austria and Luxembourg. It belongs to the Fressnapf group of companies and, as a supplier of animals, was able to open its shops and test its new pilot POS system during the Corona measures.
For the supply of goods and check-out, the successful retailer had previously worked for many years with the Futura ERS cash register and merchandise management system, a predecessor product from the current ROQQIO Group. The switch to the POS system with live data synchronization is the starting signal for a strategic technology change at EQUIVA. "We want to lay the foundation for connecting our branches to each other and for dovetailing with the online shop and mobile commerce. This allows us to gradually implement the omnichannel approach as needed," says David Handoko, CIO of EQUIVA.
We want to use this to lay the foundation for connecting our branches to one another and for dovetailing with the online shop and mobile commerce. In this way, we can gradually implement the omnichannel approach as needed
Network branches with each other
This is made possible by the real-time comparison of data across all branches in the new POS system. This means that both the head office and the individual branches can get an overview of the goods currently in stock in the other branches or of purchases that a regular customer has already made there. The online shop can also be viewed as a branch.
The IT manager sees another advantage of the ROQQIO POS in online payment. "In addition to the classic payment with cash, debit and credit card, the ROQQIO POS also offers us the opportunity to expand the payment system in order to rely on cross-channel products such as Click & Collect in connection with online payment services such as PayPal" , says Handoko.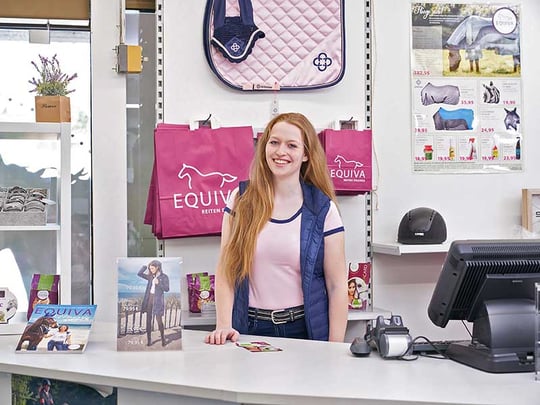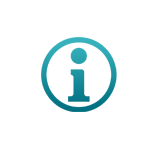 Eingesetzte ROQQIO Systeme
Like your right hand
With ROQQIO merchandise management, you benefit from a thinking system. Whether it's a question of rearrangements, price changes or repeat orders: the goods control makes suggestions. And when planning new purchases, you can stay within the limit much more easily with the help of comparison periods. Plus: With the dashboard of our integrated business intelligence tool ROQQIO BI, you always have an overview of all company data and receive analyzes in real time.

Automated reminders
The ROQQIO merchandise management supports your work with event management. The system recognizes unplanned situations and notifies you of them. This way you keep your head free — for the important things.
use real time
With ROQQIO merchandise management, you can manage millions of items and track where they are going. Also connect the web shop. You can also use the real-time connection for other systems that you want to link to ROQQIO Retail.

Benefits of merchandise management
Ready for Omnichannel: Connect web shops via a universal web shopinterface
Fast: Use the electronic data exchange EDI and save additional time
Available: Relocate to fast-moving branches with goods control
Present: Current data is available to you in the dashboard, both stationary and mobile, including informative graphics
Clear and intuitive
Can be operated with clear symbols and with just a few clicks: The ROQQIO POS software optimizes and accelerates POS processes and makes employees and customers happy. Central management automatically synchronizes all changes in the system. You can use live monitoring to check whether the innovations have really arrived in all branches. To manage your employees and protect the system, there is a custom permissions system.

Your customers in focus
The ROQQIO POS software also tells you who your customer is and what he has already bought in other branches. The course is set for omnichannel, because the software provides real-time data - important for connecting a web shop. Other features include managing gift cards, vouchers, couponing, and loyalty systems. Perfect for customer loyalty!
Another plus of the ROQQIO POS is the variety of connected payment service providers.

Legally compliant and certified
The ROQQIO POS software is certified by the Institute of Public Auditors (IDW). In addition, our cash register software conforms to the cash register security regulation and can connect the technical security device (TSE).

Benefits of the POS software
Cross-industry: Use everywhere in retail (non-food), whether in one or hundreds of branches
International: Expand worldwide with different languages, currencies and fiscalizations
Customer-centric: Retain customers with gift cards, vouchers, couponing and loyalty systems
Goods receipt and inventories made easy
With the ROQQIO instore app, your sales staff can immediately enter the delivery note number, select suppliers and enter barcodes and quantities. Inventories are also made easier because your employees can capture location barcodes with a smartphone camera or an additional scanner module. The ROQQIO Instore App supports other business processes, including customer registration, stock transfers and orders as well as price changes.

Flexible advice and mobile checkout
Happy customers who save going to the checkout and waiting in line: With the ROQQIO instore app, the sales employee calls the checkout module on his after successful customer consultation tablet up. As with online purchases, the customer places the selected items in the shopping cart and pays without cash.

Points with Click & Reserve
With the Click & Reserve option, you enable your customers to reserve items online in the store and then buy them on the spot, by viewing or trying them on. The availability of goods is secured for your customers.
Benefits of the app
Multifunctional: Advising, cashing in, navigating branch processes
Customer-friendly: Avoid queues at the POS
Compatible: Runs on iOS, Android and Windows
Secure: GDPR compliant
Save logistics expenses
EQUIVA follows its claim to provide horse lovers with all-round care. The portfolio ranges from riding clothing, tournament clothing and riding accessories to stable and pasture supplies, western items, horse feed and bedding. The company relies on a large variety of products and brands - with corresponding requirements for logistics.
"In general, logistics is a mainstay for us in the entire omnichannel area. The "last 20 meters" seem to be insignificant in our logistics chain, from the ramp to the customer shelf," says Handoko, "but it is precisely on these last few meters that the costs are high. The responsibility of wholesale logistics usually ends at the ramp of the branch. The branch employees are not logisticians and still bear their responsibility. In this respect, too, we benefit from the comparatively simple handling of the ROQQIO system within the branch. Our goal is to reduce the entire logistics and expenses such as goods receipt and labeling in the store to a minimum."
Central accounting should ensure further time savings. Handoko: "We want to simplify the entire accounting process with the new merchandise management system and connect ROQQIO Retail to our accounting system in a centralized and automated manner. This saves us a lot of time in the branch and we can focus on advising and selling our goods."
We want to simplify the entire accounting system with the new merchandise management system and connect ROQQIO Retail to our accounting system in a centralized and automated manner. This saves us a lot of time in the branch and we can focus on advising and selling our goods
Central rollout of the new software
The first ROQQIO POS has been in live operation as a pilot since the beginning of April. This means that the new system installation is still running parallel to the previous technology. The management wants to gain experience with the cash register pilot in order to independently roll out the new ROQQIO software to all EQUIVA dealers in the course of 2020. Handoko: "Unlike our previous system, the ROQQIO Retail is a centrally controlled software. So the challenge for us at headquarters is to connect our own branches to our franchise system and to implement uniform solutions."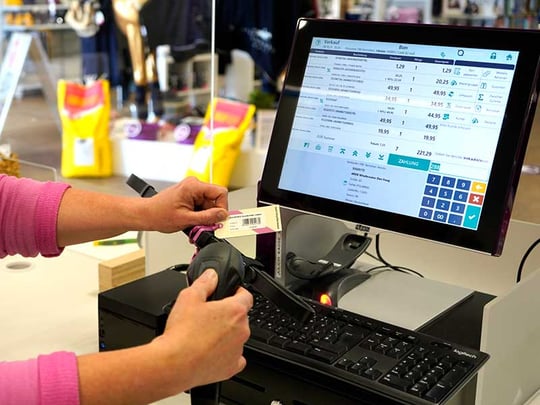 Next steps in planning
The IT project will not be completed with this. David Handoko already has a second project phase in mind: "Phase one includes the transfer of the existing "old" data to the new systems as well as the process adjustment to the new software and the rollout of the new checkout systems in all stores," describes the IT manager . Phase two is specifically about the content management system and the integration of the omnichannel process. All stores would be equipped with a tablet in order to use the advantages of the ROQQIO instore app directly for the customers. "The app gives us the opportunity to address and advise customers at any time, to present new products to them and to complete the sales process – without cash – anywhere in the store," says Handoko.
Phase two will deal with the needs of customers in every respect and focus entirely on customer service. Whether mobile payment, customer cards, loyalty points or Click & Collect: "All processes must be finely coordinated so that we can serve our customers in the best possible way."
About EQUIVA
Specialist dealer for equestrian equipment and horse feed
Headquarters: Krefeld (NRW)
Management: Managing Directors: Arno Dormann, Arnd Wiegler, Head of IT: David Handoko
Branches: 70, including 50 own and 20 franchisees
Assortment groups: rider, horse, horse feed, husbandry and care
Brands: Sergio Grasso, Uvex, HV POLO, Imperial Riding, euro-star, Casco, Gera, Christ, Western Imports and many more.
Own brands: EQUIVA DESIGN, 4HORSES, 4RIDERS and GOLDHORSE
Online shop: www.equiva.com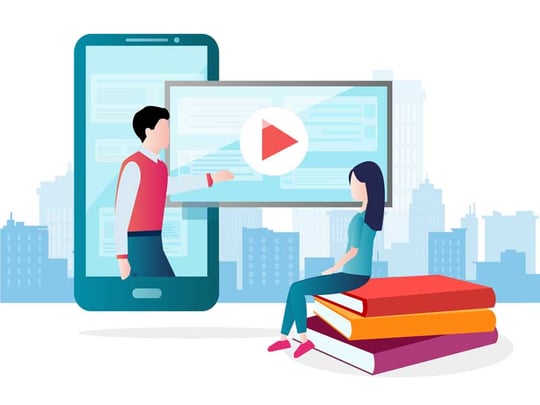 Online Presentation
Would you like to experience our solutions live? Request now a free online presentation.
Request now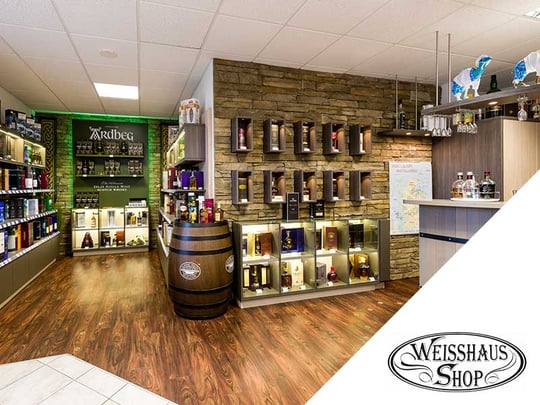 Weisshaus
Reduction of picking time, shortening of the Delivery Time, minimized Error Rate, Near-time customer communication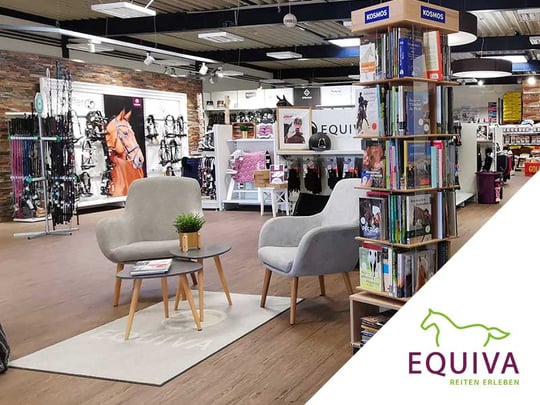 EQUIVA
Networked branches,
Mobile Commerce,
Omnichannel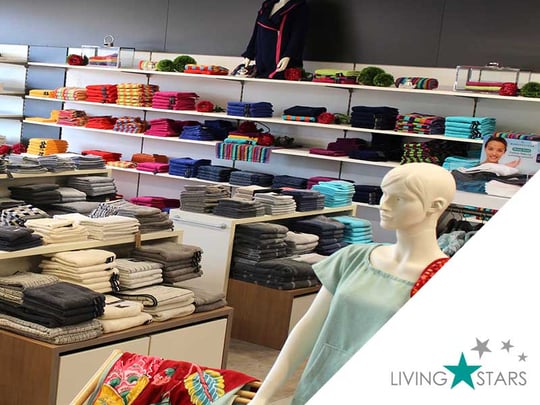 Living Stars
Real-time data on all touchpoints.
Marketplace connection,
E-Commerce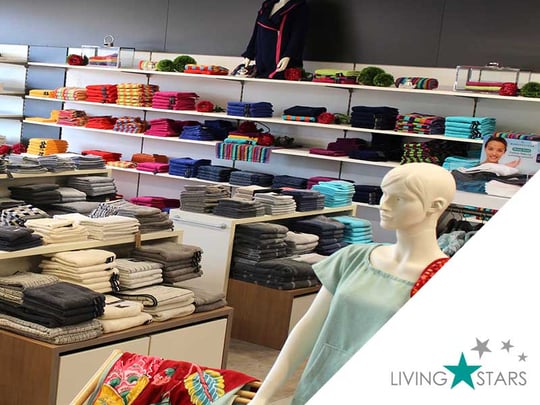 Livingstars
Real-time data on all Touchpoints.
Marketplace connection,
E-Commerce
Our Omnichannel Solutions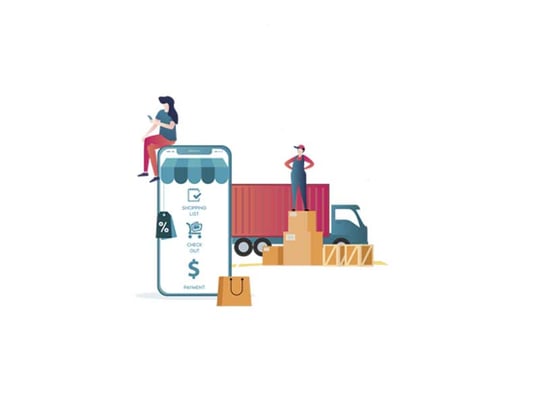 E-Commerce
Scalable SaaS platform for eCommerce startup and growth. Easy connection of sales channels and shipping warehouses.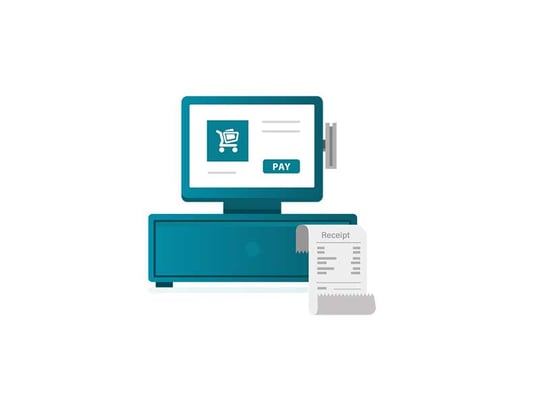 POS software
Check out with online cash registers in accordance with the law. Current stocks, customer loyalty, functional depth. For all non-food industries.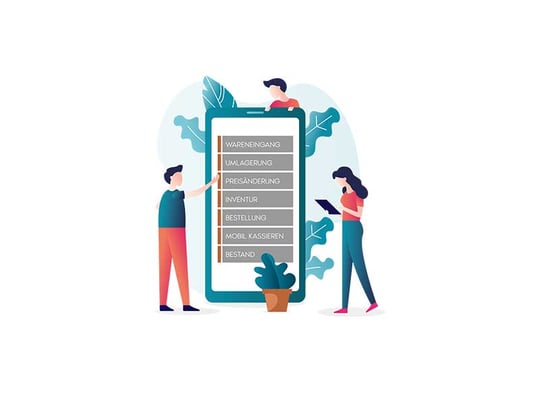 App
Manage back office and customer service digitally via app. For inventory, goods receipt, inventories, Click & Collect, mobile checkout.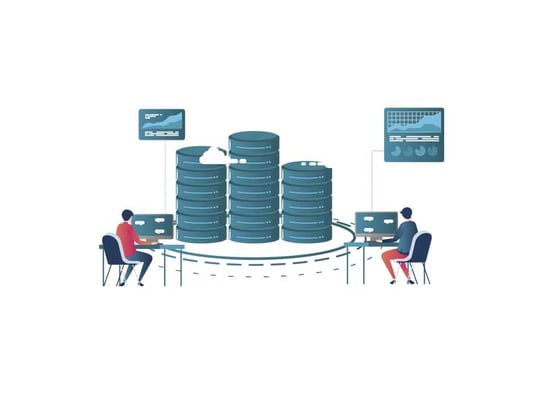 Inventory Management
Time-saving, automated planning, procurement, and control of articles. Inventory management system with live data.